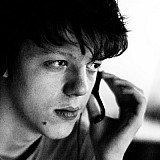 British racer Pippa Mann has secured another IndyCar outing with Dale Coyne Racing, partnering Tristan Vautier at Pocono.
The 32-year-old has contested all five previous oval races of the 2015 season with the team.
Her best result thus far came at Fontana with 13th place, which also remains the top finish of 2015 for Coyne's #18 car.
"Pocono is probably my favourite oval on the schedule after Indianapolis Motor Speedway," said Mann, whose 15th place at the track was her best IndyCar result prior to this year.
"I love the uniqueness of the track, and the challenge of trying to find a car balance that works in three completely different corners.
"It was one of the races I found hardest to watch from the outside last year, and I am thrilled to have the opportunity to be back on the inside of an IndyCar cockpit as we head back to Pennsylvania in 2015."
Vautier, meanwhile, qualified 11th for his sole IndyCar Pocono start two years ago and ended up two laps down in 19th at the finish.