Get alerts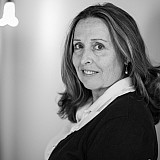 UPDATED -- The Double Outlaw completes the first part of his Indy/Charlotte challenge "very satisfied with the sixth place"
CONCORD, N.C. – While Kurt Busch had trouble putting the first leg of his Indy 500/Coca-Cola 600 Double into words, "remarkable" comes very close to describing the sixth-place finish in his IndyCar debut – let alone the Indianapolis 500.
Not surprisingly, his mother had the same reaction on the plane from Indy to Concord.
"I can't talk," Gaye Busch said. "I'd start crying."
After rolling off 12th, Busch maintained his composure throughout the course of the race and remained patient over 500 miles despite dropping back to 20th midway through the event.
The Andretti Autosport team repeatedly praised him for his part in the pit stops. Although some questions regarding adjustments were lost in translation between the stock car champ and his open wheel counterparts, Busch only focused forward.
When the race was red-flagged with 10 laps remaining, Busch lined up sixth in the No. 26 Suretone Honda. Despite the delay, Busch held on to his position through the final circuits to the checkered flag.
After he landed at Concord Regional Airport at 4:35 p.m., Busch was still elated but knew it was time to change gears.
"Emotions are high, but the focus is on getting the IVs and settling back in," Busch said prior to getting in the helicopter for Charlotte Motor Speedway and the Coca-Cola 600. "I've had to block out what's just happened the last four hours, because I still have more than halfway to go.
"So it's a fun challenge. Now, I have to focus on the Cup car, get the feel of that Cup car back underneath me. I love green-flag runs. At Indy it's great. You can feel the car sliding around. I'm glad the race came to us. The Andretti Autosport guys are brilliant, and it really helped me all the way through this. Those top five guys, to race them hard at the end—I didn't think I could mix it up with them. It was as if that was all I had. I just had to mind my own and stick to my own game plan."
Busch's girlfriend Patricia Driscoll reported that Busch changed on his plane into fresh firesuit and AlpineStars underwear. His personal physician and nurse checked his blood pressure and administered one and a half bags of saline through the IV. He drank approximately 20 ounces of fluid that included B12, liquid oxygen drops, potassium, electrolytes, sugar, beet juice and water as well as 12 ounces of water before boarding the helicopter. His lunch included a high potassium and high protein bar, a box of raisins, a little beef jerky. Busch slept for 20 minutes on the plane from Indy to Charlotte. Before climbing in his race car at Charlotte, Driscoll said, "he snacked on some PB&J squares on whole wheat bread".