Get alerts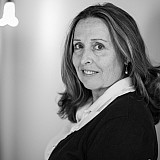 Mother Nature can't keep Kurt Busch from finding speed at the Brickyard
Kurt Busch made the most of Indianapolis 500 practice on Tuesday before rain suspended action 90 minutes into the session.
Thirty drivers made practice runs before activities were cancelled at 2:47 p.m.
But the 35-year-old former NASCAR Cup champion posted his best time (40.1501, 224.159 mph) at Indianapolis Motor Speedway in the Andretti Autosport No. 26 Suretone car, 26 circuits into a 39-lap run. E.J. Viso led the session with a time of 40.0912 (224.488 mph). Busch's time was second on the speed chart.
When it appeared his driving drills were over for the day, Busch turned his sights on indoor testing – in a simulator. For Busch, it was the first time he had that tool at his disposal.
"I was really surprised by its realistic features," Busch told Motorsport.com on Tuesday. "I feel like I am getting more confident in the car and my drafting knowledge is helping. But I still need to respect the differences."
With showers expected in Indianapolis on Wednesday as well, Busch doesn't expect to move to qualifying trim until Thursday. While he still feels tight in traffic, Busch believes the "race pace is there".
Busch has increased his workout routine considerably by adding strength training with weights and running. For IndyCar, Busch has concentrated specifically on upper-body strength.
"On the physical side of it, my hands have been very sore after each of the practice sessions just from the death grip on the wheel," Busch said. "I need to relax more and just let the car come to me instead of me forcing the car. So, it's just getting comfortable with the driver controls and knowing where everything is around me."
As race day approaches, Busch says "the excitement is building". He feels the key to completing the double will be "just pacing myself". In addition to his exercise regimen, the driver is cognizant of how to fuel his body sufficiently for the 1,100-mile challenge on May 25 – and beyond.
"It's just been a lot of fun to get into more depth in all areas," Busch said. "And I feel like that's going to help me, being 35 years old here in the Cup garage, with another strong ten years. Ramping up this format is going to carry and prolong my activity level here in the Cup garage."
As the fourth NASCAR full-timer to attempt to double, Busch says his realistic expectation will be "finishing both races".
"That's just a quick honest answer," Busch said. "I'd love to finish in the top half of the field at Indy. I'd love to stay out of trouble all day and just experience it all. But once this week gets further down the road, I think with just the comfort level that I will gain, I'll want more. "But right now, it's a matter of just finishing both races. Eleven hundred miles is tough to do."