Get alerts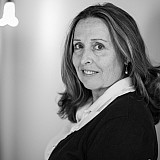 Kurt Busch, the last major series champion to cross over and run the Indianapolis 500, wasn't presumptuous enough to offer Fernando Alonso advice on his upcoming IndyCar debut.
Busch, 38, completed the Indy 500/Coca-Cola 600 double in 2014. He finished sixth in his IndyCar debut with Andretti Autosport to claim top rookie honors.
While Busch understands the challenges associated with expanding motorsports horizons — after running open wheel, sports cars and hot rods — he feels the two-time Formula 1 champion will get along just fine under the guidance of the Andretti clan.
"I don't have much advice for a Formula 1 World Champion," Busch said. "I think he'll be perfect for the situation. I think he'll do very well. He's a racer. He gets it. It's a perfect time in his career to make the attempt at the Indy 500 without having any other oval-type experience that we know of.
"He'll prepare well. I saw there was a test session for May 3rd. It's more like a rookie orientation. And the Andretti group will do a fantastic job for him. They treated me really well with respect of my background. They'll do that with his."
The Indy 500 — a race like no other
With all the different racing Busch has participated in, the enormity of the Indianapolis 500 — the greatest spectacle in racing — still blows him away.
"It's hard to prepare, but for month of May and the amount of times you are on track, the grandstands are empty," Busch said. "Then you come out there that Sunday morning, and you feel the Indiana natives' respect for their track, and it's their world stage that they're standing on for the day.
"It's impressive to be there on Sunday. That would be my advice. It's hard to get used to that amount of people and the amount of pageantry and the celebration that's going on Sunday morning."