Get alerts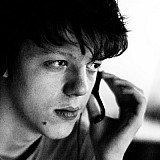 The Verizon IndyCar Series has officially announced it will be hosting a race on the popular Road America venue next season.
The road course venue, located in Wisconsin, is reportedly set for a multi-year deal with the series, with its return coming on the weekend of June 24-26 in 2016.
Road America was part of the CART/Champ Car calendar between 1982 and 2007, but disappeared from the calendar when America's two main single-seater series merged to create IndyCar in its new form.
The last Champ Car win on the circuit went to four-time champion Sebastien Bourdais, who currently represents KV Racing in IndyCar.
"I am really excited to see Road America back on the 2016 IndyCar schedule," the Frenchman said. "This place allows our cars to stretch their legs fully and show what the Verizon IndyCar Series is all about. It is our duty toward road racing to continue this tradition and I could not be happier that a new deal got penciled.
"For me, it is the best racetrack in North America and I have some great memories there, including the win in 2007, and I am looking forward to coming back."
In addition to the IndyCar headliner, the Road America event will host all three of the championships under the Mazda Road to Indy banner - Indy Lights, Pro Mazda and USF2000 - as well as the Pirelli World Challenge.
Download the Verizon IndyCar 15 app for more information.