Subscribe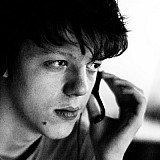 Four months after sustaining severe injuries in an Indianapolis crash, Schmidt Peterson Motorsports' James Hinchcliffe will be back behind the wheel of an IndyCar Dallara DW12 in a test at Road America on Monday.
The Canadian suffered massive blood loss after a heavy shunt in Indy 500 practice and had to have an operation for an injury on his upper left thigh.
Having taken part in the Dan Wheldon Memorial Pro-Am Karting Challenge last week, Hinchcliffe has now been cleared to return to the DW12.
"This is a day I've been looking forward to since May 18th," said Hinchcliffe. "In fact, even longer, because I've dreamed of driving an IndyCar around Road America since 2004 when I saw them there for the first time.
"It's obviously huge for me to be in this position to get back behind the wheel. It's been tough being out of the car but the support from everyone has been incredible.
"I can't thank my family, the team, my doctors, Ric [Peterson] and Sam [Schmidt], Ryan [Briscoe] and Conor [Daly] and the whole IndyCar community enough. I just want to put in a productive effort for the team and hopefully I haven't forgotten how to pedal one of these things!"
Having completed his recovery, Hinchcliffe, who had joined SPM from Andretti in 2015 on a multi-year deal, is set to return to the series full-time next season.
"This has been a long time coming, but we are extremely pleased that James has made a full recovery and will be testing at Road America in the Arrow #5 car," said Sam Schmidt.
"All of us appreciate the incredible amount of support James and SPM have received from the motorsports community throughout this process.
"We are now more confident than ever that this team can be ready and compete for the championship in 2016. This is the first step in that process."