Gutierrez forced to skip Texas IndyCar round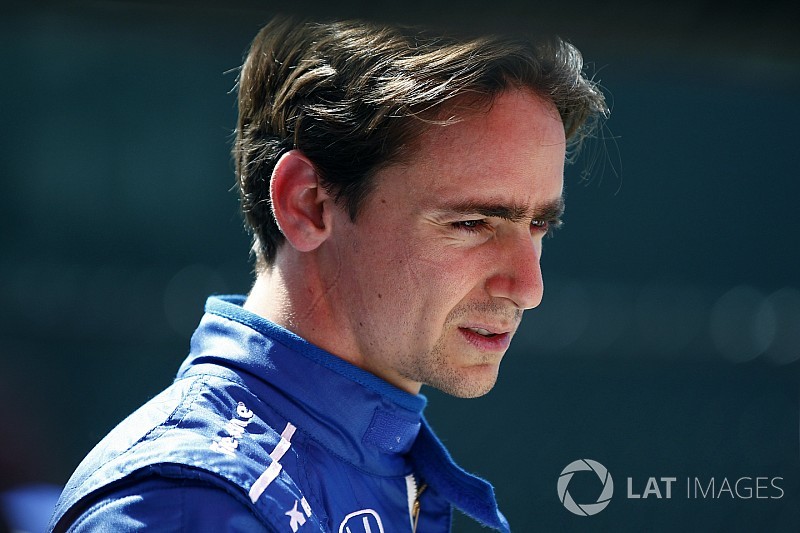 Esteban Gutierrez will step back out of the Dale Coyne Racing IndyCar team for Saturday's Texas race as he needs more time to prepare for his oval debut.




Ex-Formula 1 driver Gutierrez joined the IndyCar field as the injured Sebastien Bourdais' replacement in Detroit last weekend, finishing 19th and 14th in the two races on Belle Isle.
He has now parted with the Techeetah Formula E team with the intention of being available for the rest of the IndyCar season.
But in order to race at Texas, Gutierrez would first have to take an oval rookie test and this is not possible this week as IndyCar is in a testing blackout period.
The series' next oval round is not until the Iowa Speedway event in July.
Motorsport.com understands Oriol Servia is the leading candidate to take the Coyne drive for Texas.
Servia drove for Coyne in Champ Car in 2004 and is available for Texas as his part-time deal with Rahal Letterman Lanigan Racing ended after Detroit.
From the editor, also read:
Be first to get
breaking news
Gutierrez forced to skip Texas IndyCar round