Get alerts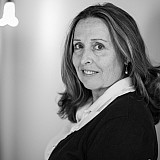 Sonoma Raceway says "Racing will continue as planned".
In the early hours prior to the penultimate race of IndyCar schedule, a 6.1 hit American Canyon in Napa County approximately 15 miles east of Sonoma Raceway.
The track released the following statement:
The raceway and its facilities experienced no damage from the morning's 6.0 magnitude earthquake, which was centered in nearby American Canyon. All major systems, including the 12-turn road course, have been inspected by officials, and all emergency responders will be on-site at the facility, as planned. Now fans or campers were injured during the quake.
Helio Castroneves, who is currently second in the IndyCar point standings, tweeted these photos from his hotel room:
Point leader Will Power will start from the pole. The race is scheduled for 4 p.m. ET. However, local news outlets are reporting electricity outages throughout Napa and Sonoma.