Subscribe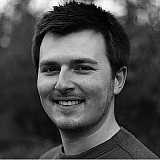 Schmidt Peterson Motorsports has announced a third entry for Conor Daly in this year's Indianapolis 500.
The 23-year-old will make his second start in the iconic 500-mile event in May, having finished 22nd in 2013 for A. J. Foyt Enterprises, partnering SPM regulars James Hinchcliffe and James Jakes.
It will also be Daly's third IndyCar event following his recent one-off appearance for Dale Coyne Racing at Long Beach as a last-minute replacement for the injured Rocky Moran Jr, in which the Indiana-born driver finished 17th.
Daly comments
"I am ecstatic to partner with Schmidt Peterson Motorsport for the 99th running of the Indianapolis 500," said Daly in an official release from the team.
"I have had a great relationship with Sam Schmidt since driving for him in Indy Lights and I've always wanted a shot with his Verizon IndyCar Series team. It's an honor to make my second attempt at running the Indy 500.
"I can't thank everyone enough who have put in the hours to pull this program together. I am confident we will all benefit from this relationship going forward and I can't wait to get to work on track!"  
Schmidt comments
SPM team owner Sam Schmidt added: "Conor raced for our team in Indy Lights in 2011 for a partial season before heading off to Europe, so we know what he is capable of.
"He deserves to be competing in the IndyCar Series full time and we're honored to be providing this opportunity."
More races after Indy?
Schmidt told Motorsport.com that he and the Daly want to do more than just the month of May together, however, "It would be a challenge because we've already got two full time cars and we can't distract from that but at the same time you know we have the ability to take this same package to a Detroit Pocono and Sonoma type of scenario because Indy Lights doesn't race there so we'll take it one step at a time and that would be a great thing if it could amount to more."
"All it takes is money, whether I do well, I'm sure that helps, but in the end, something's going to have to happen to make it financially possible for the team, so obviously the goal is to do well," Daly explained.
Quotes via Christopher DeHarde/Team PR