Subscribe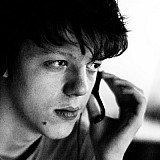 Three-time Indy 500 winner Helio Castroneves unveiled his 2016 livery for the "500" and, along with four-time winner Rick Mears, opened an exhibit celebrating Team Penske's 50-year anniversary.
The display, supported by longtime Penske supporters Pennzoil, will run from February to November 2016 at the Indianapolis Motor Speedway Hall of Fame Museum, with 22 of the organization's cars on display.
It features Indy 500-winning cars run by all 11 Penske drivers who have visited victory lane there. From Mark Donohue in 1972 to Juan Pablo Montoya last year, "The Captain" Roger Penske has been victorious at the Speedway 16 times.
"It's truly an honor for the Indianapolis Motor Speedway Hall of Fame Museum and Pennzoil to showcase all of the hard work, dedication and winning momentum from everyone at Team Penske from over the past 50 years," Penske said.
"The museum is a true testament to the heritage this team embodies and we're most excited to be able to share this with our racing fans."
Among the cars present are the McLaren M16B which took Donohue to Penske's first Indy 500 triumph more than 40 years ago, the March 85C that Danny Sullivan kept off the wall while spinning as he dueled for the lead in 1985; and the PC22 that took Emerson Fittipaldi to his second victory in the race in 1993.
The expo will also features Montoya's DW12 which won last year's Indy 500 sitting adjacent to the Penske Ford in which NASCAR driver Joey Logano conquered the 2015 Daytona 500.
Click here for a gallery from today's launch.