Subscribe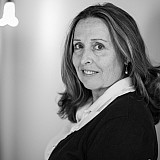 After contact at Iowa Speedway last week, Ed Carpenter clears the air with Juan Pablo Montoya
It hasn't taken Juan Pablo Montoya long to re-acclimate to open wheel.
But if there's one thing he misses about NASCAR, it's having bumpers on his car
Following his wreck with Ed Carpenter last Saturday, while battling for sixth-place at Iowa Speedway with 20 laps remaining in the race, Montoya could have used the security of a stock car to get to the finish of the event.
Ultimately, what the Team Penske driver received was an apology from Carpenter.
"Yeah, he talked to me and said, 'I apologize. It's completely my fault," Montoya said. "They (the team) told me you were there and I didn't think you were. So I turned.' So I guess the spotter was right."
One week earlier, Montoya won at Pocono International Raceway. He was working his way through the field when the accident with Carpenter occurred.
Montoya says the closing rate combined with aerodynamics exacerbates the problem. He took his concerns to the sanctioning body.
"The problem with this car is a lot of the gain in the ovals is taking all the air out of the guy behind you," Montoya said. "You have to be smart how you do it. It's OK to do it if the guy isn't there. But if you see the guy there and you dive down into him… (Josef) Newgarden did the same thing. I talked to IndyCar because in the Newgarden incident, I got on the brakes and I still didn't hit him. But they said, 'But yeah, he was close but never touched.'
"But I said I was close because I was on the brakes. I got all the way into the grey trying not to crash because he cut in front of me. So how did that work? It's a hard judgment. If you look at the big ovals like Indy, there's no room to run two-by-two. But at a place where you have two grooves, you can run side-by-side and the straights are so short.. if someone is inside you, you have to give them the room.
"They asked me how to you solve that in NASCAR? When you turn down on someone they're just gonna wreck you. Here you don't have a bumper. I wouldn't have minded having a bumper (at Iowa)."