Subscribe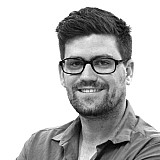 Matt Brabham has landed a ride for the 2016 Indy 500 under the Pirtek Team Murray banner.
The third-generation racer will race a KV Racing Technology-run car at both the road course round at Indy and the 100th running of the Indy 500. The entry will be supported by the Pirtek brand, a deal that was put together by Australian motor racing media personality Brett 'Crusher' Murray.
The deal means Brabham will be the third third-generation driver to compete in the 500, and the ninth Australian to take part.
"There is no doubt that this is a dream come true," said Brabham, who revealed his plans to Motorsport.com back in October.
"We have a lot of work ahead of us, but it is nice to get this plan in place this far out. We now have the job of creating a first class experience on and off the track for everyone involved.
"KV Racing Technology also have a first class program which has already made me feel extremely welcome. Kevin [Kalkhoven] is obviously extremely successful in business and what Jimmy [Vasser] doesn't know about open-wheel racing is not worth knowing.
"Team Manager Steve Moore has also been enormously accommodating and helped us wherever he can.
"My mum and dad are over the moon with the position we are in and I am sure my grandfather is looking down on us with a smile and can't wait for May 29 to roll around.
"I am incredibly grateful for the opportunity."