Team Barracuda - BHA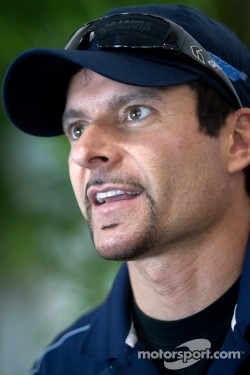 Alex Tagliani, Team Barracuda - BHA Honda
"We kind of flew under the radar in the race in Indianapolis but we definitely showed that we were very strong. We went to the front in the first part of the race and then moved up through the field twice: once to get our lap back and once to get all the way to P12. I think we did a very good job and hopefully we're not going to fly under the radar in Detroit.
"I'm looking forward to Belle Isle. Last time I was there was 2008 and I love the street courses. This is our first road/street race of the season with Honda power, so obviously I'm looking forward to that as well. It's been a pleasure to work with them at the 500 and I can't wait to continue.
"I'm so happy that we are going into four races straight because my appetite wasn't filled early in the season. I think as a team, we're very good. We're aiming for another solid result to make up for the first four races and get back into championship running.
"Detroit should be a pretty important weekend because our next street course is Toronto, which is an important race for me. We might see quite a few Canadians in Detroit - I've seen a lot of Canadian flags there in the past. Should be a fun event and hopefully we can come out of there with a podium."