Get alerts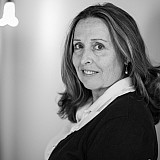 Rookie Mikhail Aleshin will miss season finale.
Mikhail Aleshin is listed in "serious but stable condition" following a vicious wreck in final practice at Auto Club Speedway on Friday for the Verizon IndyCar season finale.
According to Dr. Terry Trammell, INDYCAR Medical Consultant, Aleshin was airlifted to Loma Linda (Calif.) University Medical Center where he was "diagnosed with fractured ribs, a broken right clavicle, a concussion and chest injuries. He was admitted to the hospital and listed in serious but stable condition."
Charlie Kimball, who was also involved in the accident, was evaluated and released from the infield care and was cleared to drive.
The four-car accident, which also collected Marco Andretti and Sebastien Bourdais, was triggered when Aleshin dipped below the white line in Turn 3. The Russian rookie approached Scott Dixon's car, which was on the apron headed towards pit road, then spun back up the track and into Kimball. Aleshin's car vaulted over Kimball into the wall and fence and disintegrated before coming to a stop before Turn 4.
Schmidt Peterson Motorsports has elected not to run the No. 7 SPM Honda in Saturday's MAVTV 500.