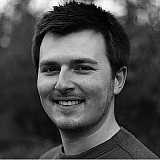 Tatiana Calderon has been declared the winner of the second MRF Challenge race at the Dubai Autodrome, as Tarun Reddy was penalised for blocking.
The Indian driver had initially been named as the winner of the red-flagged race on aggregate times, despite the fact Calderon finished first on the road after passing Reddy after the restart.
However, third-place driver Nikita Troitskiy lodged an appeal against the result, having been on the receiving end of what he considered excessive blocking by Reddy in their fight for second.
The Russian's appeal was successful, resulting in a 20-second time penalty for Reddy - handing victory to Calderon, her first in a single-seater since the 2014 Florida Winter Series.
Troitskiy was therefore promoted to second, with British youngster Max Fewtrell moving up into the final podium spot ahead of Nerses Isaakyan and points leader Pietro Fittipaldi.