Get alerts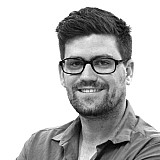 Corvette Racing has bolstered its line-up for the first two rounds of the WeatherTech Sportscar Championship with the signing of Marcel Fässler and Mike Rockenfeller.
Looking to defend its GTLM class wins at both the Rolex 24 at Daytona and the 12 Hours of Sebring, the team has completed its line-up with two former Le Mans winners in Rockenfeller and Fassler.
"As we've learned over the years, winning at Daytona and Sebring requires a Corvette racecar that demonstrates the proper balance of performance, reliability and efficiency. Winning also requires flawless execution by the team and drivers," said Mark Kent, Chevrolet Racing's director.
"We feel very confident that adding Marcel and Rocky to our line-up in these two key races will maximize our chances of success. Their collective accomplishments speak for themselves, and they will add a tremendous amount to our endurance program at Corvette Racing."
For Fässler, it is a return to Corvette. The Swiss driver raced for the team back in 2009, finishing second at Sebring.
"It's really great that I have the chance to drive again for Corvette Racing at Daytona and Sebring," he said.
"It's a fantastic opportunity to do those first two races in America. I already have raced three times for Corvette Racing in 2009 and have really good memories of working with the team."
Rockenfeller, meanwhile, will be looking for his second Rolex 24 win after taking the overall victory at Daytona back in 2010.
"The team is one of the best in endurance racing and one I've always watched at major races," said the German.
"As a driver, you always want to be part of winning organizations. Corvette Racing is one of those. It will be great to get back in a GT car for two of the biggest events of the year."