Get alerts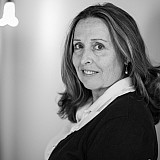 Dinger enters Daytona with a new car and a new attitude.
AJ Allmendinger has yet to deliver on the promise he made his father Greg prior to the start of the 2012 Rolex 24 at Daytona.
Before climbing in his car on the elder Allmendinger's birthday, AJ told his father if he won, the coveted trophy – a stainless Daytona Rolex – would be his.
But after Allmendinger was victorious in the 50th running of the Rolex 24, he simply could not part with the watch.
Three years later, the driver acknowledged, "I still owe him one. That's another reason I want to win this race so bad."
Friends with benefits
For the last decade, Allmendinger has made January pilgrimage to Daytona. The Rolex 24 offers Allmendinger the opportunity to reunite with his sports car team owner Michael Shank and his teammates John Pew and Ozz Negri. In the same vein of his NASCAR team owner Tad Geschickter, Allmendinger treasures the experience of racing with Shank, who he considers a "good friend".
However, this Rolex 24 signals a turning point for both Allmendinger and Shank. For the last seven seasons, MSR has fielded Fords. Last month Shank announced the team's decision to race Honda-powered Ligier JS P2. The car's track debut two weeks ago at the Roar before the Rolex was a head-turner.
That Ligier just has that sleek, sexy look to it. It's a fun race car.

AJ Allmendinger
"We always know Shank has great looking race cars," Allmendinger said. "That Ligier just has that sleek, sexy look to it. It's a fun race car. It's different. It defintely took me a little bit. I still wouldn't say I'm totally comfortable with it. There's just little things that are weird, like sitting on the right side of the car. I've never done that in a race car. Everything is usually the middle of the left side of the car.
"Having to adjust your eye sight and the way you look at the corners and the people passing underneath you – all that stuff that I've been used to for the last 10 years with the prototype – when you get in that thing, it's all different. The controls in the car, there are all these little nuances that you have to get used to.
"I will say getting in and out of it, is going to be a struggle. The car is tight to get in. I know we're going to have to – we already started a little bit at the Roar. We have driver practice changes because we've go to work on it. So, it's different. But it's definitely a sleek, sexy car."
Gamechanger
Shank enjoyed a long run with Ford. His only Rolex victory came with the Blue Oval in 2012. Prior to the weekend, Shank said the team was "anticipating a strong showing" but it's clear that his drivers had no problem getting the new No. 60 AERO Honda Ligier JS P2 up to speed. Negri earned the pole position for the Rolex 24 on Thursday with a time of 1:39.194-seconds (129.201 mph) on the 3.56-mile road course.
Allmendinger then topped the speed chart in Thursday's night practice. It's the third time in as many practice sessions that Shank's car has posted the fastest time. Allmendinger acknowledges that the new design has invigorated the team.
It's really great for Mike to have those guys and to have that excitement level, that passion to just want to get in a race car and drive it.

AJ Allmendinger
"I'm happy for Shank because Ozz and John really love the car – John especially, which was really big for Mike," Allmendinger said. "John had been with Mike for so long and he's been a big help to Mike to convince him to keep going. The Daytona Prototype had run its course with John. I won't say they lost their passion but John had gotten tired of driving the Daytona prototype. He just wanted a change. As soon as he got in the Ligier, man, you should have seen the smiles on both of their faces.
"It's really great for Mike to have those guys and to have that excitement level, that passion to just want to get in a race car and drive it. Mike has a lot of support. I'm really happy for him. Honda is really behind him because he's going to be one of the couple Hondas to run full-time and he's the only full-time Ligier in the series. Mike has the support he needs. The car was definitely fast. We just have to see if it will last 24 hours. The car ran at LeMans, so it's not like it hasn't run 24 hours so that's a good thing. But it's a brand new car to Mike and the team and it's all the little things that can crop up."
Going the distance
With the IMSA TUDOR United SportsCar Series season ending in October, MSR had to scramble to finish the cars in time for Rolex.
Allmendinger says the car was completed just one week prior to a shakedown test in Florida prior to the Roar.
"We tested for two days at West Palm – at Palm Beach International Raceway," Allmendinger said. "You can look at it one of two ways: first, there was never anything big that cropped up and made us lose a lot of track time. So for me, I just felt confident getting the car built and getting it on the racetrack, there were no big problems, just little stuff that crops up during a 24 hour race. Nothing that would take you out but it could definitely hurt your chances to win the race.
"But they have a lot of support. They went back and worked on everything that cropped up during the test to get it ready, but it had speed. At the test, no one was really showing their hand of what they've got completely but after studying the competition, we should be top three, top four for sure."
Shifting gears
After the Rolex 24, Allmendinger will return to Charlotte, N.C. for the annual NASCAR media tour. Two weeks later, he'll return to Daytona for Speedweeks and the start of the 2014 Sprint Cup Series season.
In 2015, the driver wants to be more consistent. He feels the effort Richard Childress Racing (who JTG-Daugherty Racing shares a technical alliance with) has invested with the new cars in the off-season will pay off.
We were a lot better the last seven or eight races but I want to be more competitive throughout the course of the year.

AJ Allmendinger
"We really struggled midway through the year until we won and then our momentum picked up," Allmendinger said. "We improved the package with the car. I think we were a lot better the last seven or eight races but I want to be more competitive throughout the course of the year.
"You're going to have ups and downs with a small team, but I think if we can turn the top 20 runs into top 15s and the top 15s into top 10s, that would be a huge gain for us."
With a year under his belt with the No. 47 Chevy and crew chief Brian Burns, Allmendinger expects the team "will be better". In their first full season together, Allmendinger won his first career Cup race at Watkins Glen and qualified for the Chase.
"Brian re-signing for the next couple of years will improve his confidence and make everyone around him loose," Allmendinger said. "I really enjoy working with Brian. We've developed a good friendship and have built good chemistry. We learned a lot about each other last year. He needed to learn things to be a better leader just like I do. The great thing about it is we're open about it with each other. Tad made this commitment to us and we're all in it together.
"There's no looking out just for yourself and trying to better yourself. If it helps the team, great. But we're all in this together like a family."
A new POV
At 33, Allmendinger's approach to racing is a bit more relaxed than his earlier days when he was itching to get back in the season. He takes one race at a time and looks at his down time a little "differently now". He doesn't count the days until the racing season begins, instead Allmendinger relishes the opportunity to relax, to work out and to play a little golf.
But when it's time to get down to racing, Dinger is ready to roll.
"I can't wait to get in the car, have fun and challenge myself," Allmendinger said. "I've always loved the Rolex 24. It's the perfect way to kick off the season – obviously leading into Daytona and kicking off Speedweeks. I love Mike and the team. I can't believe it's been 10 years since we've been doing this race together. It's truly amazing how time flies.
"I look at Mike like I look at Tad, just great friends that I actually get to drive for as well. But 10 years, and winning it once, hopefully we'll get to win it again."
And maybe Greg Allmendinger will finally get his watch.