People in this week in racing history include: Mark Donohue, Prince Bira, Ben Bostrom, Gilles Villeneuve, John Watson, Carroll Shelby, Bob Schroeder.
This Week in Racing History
Michael Stucker
www.vintageRPM.com
May 5
Mark Donohue drives the Penske Sunoco McLaren M6A to victory in the USRRC race at Laguna Seca, California, USA (1968).
May 6
Prince Bira, driving a Maserati 8CM, wins the J.C.C. International Trophy Race at Brooklands, England (1939).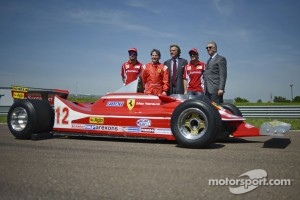 May 7
1998 AMA Superbike Champion Ben Bostrom is born in Redding, California, USA (1974).
May 8
Gilles Villeneuve dies in a accident during practice before the Belgian Grand Prix at Zolder (1982).
May 9
John Watson wins the Belgian Grand Prix at Zolder in a McLaren MP4 (1982).
May 10
Automotive icon (builder, racer, entrepreneur) Carroll Shelby dies in Dallas Texas, USA, at the age of 89 (2012).
May 11
Sports car racer Bob Schroeder is born in El Dorado, Arkansas, USA (1926).