Subscribe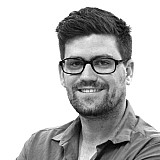 Three of Australia's six representatives at the Nissan GT Academy in the UK have been sent home, as the competition begins to heat up.
The third day kicked off with a double elimination, which saw Corey Creed and Tyler Blackburn knocked out of the competition.
There was then a gymkhana event, which finished with one more driver from each territory being sent home. For Australia, it was Simon Feigl, which leads Matt Simmons, Elliott Schutte and Nick Dalton still in contention.
In total 15 drivers were eliminated, with 15 left in the running to win a Nissan contract.
"This is a chance of a lifetime; they've all worked so hard to come over to Silverstone so to have everything on the line and be eliminated this morning was tough," said Team Australia's mentor Rick Kelly.
"Gymkhana is not easy and having seen two of your team-mates shipped back to Australia earlier they knew one small error could mean the same thing for them.
"There was a lot of pressure today but I'm glad they all attacked it the way they did."