Subscribe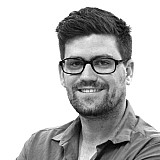 The six young gamers that will represent Australia at the upcoming Nissan GT Academy finals at Silverstone have been chosen following a two-day camp on the Gold Coast.
Elliott Schutte (29), Tyler Blackburn (20), Nick Dalton (21), Matthew Simmons (26), Corey Creed (25), and Simon Feigl (30) were the lucky six who emerged from a group of 20 that took part in the taxing two-day camp at Movie World on Queensland's Gold Coast.
They will now travel to Silverstone at the beginning of August to take part in the world final, from which one gamer will be given a full contract with Nissan, and could ultimately wind up part of its global GT3 programme.
"It's the best feeling I've ever felt," said Schutte, who travelled to Queensland from Western Australia without even having pre-qualified for the Australian finals.
"You just have to keep going, even though you don't know where you're at.
"Now it's time to re-focus and start preparing for Silverstone. I'm going over there to give it everything, that's why I'm here."
V8 Supercars driver and programme mentor Rick Kelly said: "It's a good diverse range of guys.
"Having been over last year I have a good understanding of what it's going to be like. Now these guys are through, they've got three weeks to prepare themselves for what will be the biggest opportunity of their life."
The Nissan GT Academy programme has already produced real life racing talent, with GP3 driver Jann Mardenborough having come through the Academy, as well as Nissan LMP1 driver Lucas Ordonez.
The reigning Bathurst 12 Hour winners are also products of the academy, Wolfgang Reip and Florian Strauss winning the prestigious race in the factory Nissan entry earlier this year.