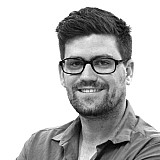 Nissan will host its PlayStation GT Academy Australian final in front of a big audience at Movie World on the Gold Coast.
The Southern Queensland theme park will also host four 'live' events in the week leading up to the final, giving wannabe race drivers a final chance to join the 10 drivers already qualified through the online competition in the Australian final mid-way through July.
The six best contestants from the final will then head to England with V8 Supercars driver Rick Kelly, and take part in the 2015 GT Academy International Race Camp at Silverstone, the winner of which will become part of Nissan's Driver Development Programme and be given the opportunity to race a GT-R GT3 car.
"Last year was the first year I was involved in GT Academy and it opened my eyes to what the prize really means and what's on offer," said Kelly.
"It's not just about a trip to Silverstone and the chance to drive some cars – there's a career as a professional racing driver up for grabs. The prize is huge.
"Motorsport is extremely difficult to get into at a professional level and if I was a youngster trying to establish myself, this is the route that I'd focus a lot of energy on."
The live qualifying events will be staged from July 15 onwards, with the final to take place on July 18.