Get alerts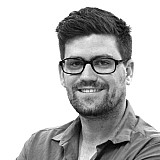 Nissan has began testing its new GT3-spec GT-R, an initial shakedown having taken place earlier this month.
Nissan revealed today that the new car was run for the first time at Fuji a fortnight ago, development drivers Masataka Yanagida and Michael Krumm joined behind the wheel by Super GT 300 regular Mitsunori Takaboshi.
After a weather-affected first day, the car logged 600 kilometres of running on the second day, the team reporting that there were a few "minor issues", but no major issues with the new car.
"Due to the fact that this was a shakedown, the main aim was to confirm the functioning of components and we're not yet at the stage of adjusting the settings or carrying out time-attacks," said Yuzo Ishikawa, NISMO Corporate Vice President in charge of Development.
"However, just listening to the drivers' comments and looking at the data, one does get the feeling that the car has the potential that we were aiming for.
"Although there is still a long road until development is completed, we are aiming to utilise the data we've accumulated so far to build a car that is competitive and one that customers will choose."
Yanagida added that he was 'surprised' at how well the car worked.
"In the initial run, when the car was completely untouched and we still hadn't made any setup adjustments, it felt really good and the front end was firmly turning in mid-corner," he explained.
"I was surprised at how well it handled and it really showed me the car's potential. There are still a few areas where it is a bit peaky and hard to handle so we just need to further improve on its strong points and build up a car that, like the road cars, is one that anyone can drive to the limit.
"The development team has members that raced with me in the Super GT and we will all work together to build a fast and competitive GT-R."
Testing is set to continue in both Europe and Japan.