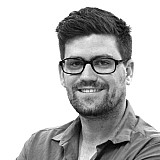 Christopher Mies backed up his Nürburgring success by winning the Phillip Island 101 GT race alongside Greg Crick in an Audi R8.
Despite starting second, the Audi didn't spend much of the race in genuine contention after Crick slipped back through the field during the first stint.
Instead, it was the pole-sitting Ferrari of Jono Lester and Graeme Smyth that looked odds-on to take the win, dominating the opening three quarters of the 101-lap encounter.
However, a late safety car was the real turning point in the race. When John Bowe beached his Bentley in the sand and sparked a caution, it ruined a lot of hard work that Lester and Smyth had done to get more than half a minute clear of the field.
But that final safety car brought Mies, at that point sitting third behind Geoff Emery and Max Twigg's Mercedes, right into the game.
When the race re-started a little over 25 minutes from the finish, Mies had little trouble blasting past Emery into second place, before picking off the lapped traffic between him and the leader. With 20 minutes to go the German was leading the race, going on to win despite an exciting late charge from Garth Tander in the McLaren 650S he was sharing with Tony Quinn.
Meanwhile, a mistake saw Smyth drop down to fourth momentarily, before fighting back past Emery to nab the final podium spot.
Tony D'Alberto also snuck past Emery late in the race in the Ferrari 458 to take fourth. 
One of the race's hard luck stories was the Dean Canto/Andrew Taplin Aston Martin. Canto did well to shadow Lester at the front of the field for the first 20 laps, before limping into the pits with a problem. They got back out, but finished almost 30 laps down on the leaders. 
It was also case of what could have been for the Ginetta of Matt Campbell and Michael Hovey. After qualifying eighth, the car was wheeled off the grid with a problem before the race started. Campbell did eventually make the start, albeit from pitlane, before putting on the drive of the race to get into fourth before the first stop.
He and Hovey ultimately slipped down to 9th by the finish.