Get alerts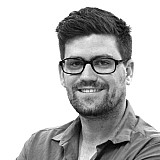 Australian gamer Matthew Simmons has secured a spot for the final day of the Nissan GT Academy at Silverstone.
The latest round of action saw the 15 remaining competitors take part in a dune buggy challenge, which pitted the three Australians against each other for an automatic spot in the final. Ultimately Simmons was the best of the Aussies, which means he has a free pass to Wednesday's final.
The other two Australians Elliott Schutte and Nick Dalton will race head-to-head in a monster truck challenge today (UK time), with the winner going through and the loser set to be eliminated from the competition.
"It feels unbelievable to have won," said Simmons.
"I had a really stressful day yesterday ending up in the bottom two in gymkhana and I knew I had to deliver today.
"To go out and get pole was massive and getting a quick start like I did was so vital to the race ahead, once I got in front I had no interest in looking back and it's amazing that I'll still be here on the final day.
"I feel for the other two but I know they'll both give it their all tomorrow and regardless of the result there'll be no hard feelings as we've become such great mates here."