Subscribe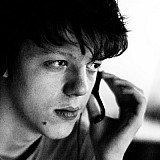 Motorsport.com's single-seater expert Valentin Khorounzhiy picks out his 10 top performers from one of the most entertaining GP3 seasons in the series' history.
The 2015 season marked the end of the cycle for GP3's second chassis - the Dallara GP3/13, much more powerful than its predecessor, yet also quite a bit less exciting to watch in race trim.
In many ways, 2015 proved the GP3/13's best season, an excellent battle for the championship that went down to the wire headlining a campaign with a number of enjoyable tyre-degradation races and a few classic late-season battles.
The quality out front was top-notch, arguably as good as ever, albeit the depth of talent further down the order wasn't all that great and a few teams struggled to get all three of their seats filled.
But the frontrunners made it all worthwhile - and below, we count down the key names of the GP3/13's swansong.
Honourable mentions
Ralph Boschung was easily one of the most impressive rookies in the field, not only mastering the big jump from ADAC Formel Masters, but also outperforming his more experienced teammates. He scored more than both of the other Jenzer drivers combined and held on for a maiden podium at Silverstone.
Oscar Tunjo secured one of GP3's most memorable victories in a tyre-degradation-driven charge from ninth to first at Spielberg - although he would end up leaving Trident just a round later, having completed only six races.
Artur Janosz, also a Trident driver, struggled to get going early on, having joined GP3 from Euroformula Open. But he seemed to click with the series eventually and the points he scored proved crucial for Trident in beating Arden to second in the teams' standings.
10.  Jann Mardenborough
Carlin
9th, 58 points
Share of team's points haul: 39.5%
There was certainly reason to expect more from the partnership between the 2014 campaign's two biggest surprises – the suddenly frontrunning Carlin team and Mardenborough, who had went from being a top-line Gran Turismo player to a bona fide winner in GP3.
But while there wasn't that much progress for the latter, his open-wheel reputation was certainly solidified – and it is impressive just how well he's gelled with this level despite what is an entirely different career path.
Much of Mardenborough's 2015 points' haul was gained in the early rounds when Carlin seemed on top of the high tyre degradation – but, on the other hand, many points appeared lost due to the British team's struggles in qualifying.
But in the end, the campaign yielded a solid two podiums – and could've resulted in more if Mardenborough didn't skip two rounds.
9.  Matt Parry
Koiranen GP
8th, 67 points
Share of team's points haul: 34.4%
Having run with Fortec since 2012, former Caterham junior Parry left to new pastures after a difficult season in Formula Renault 2.0 – and the switch to GP3 largely paid dividends.
He adapted to the new series quickly enough, especially in terms of one-lap pace, more often than not heading his Koiranen teammates in qualifying.
A maiden podium came on home turn at Silverstone, with two more later in the season – albeit his resulting points haul did suffer a bit from a few rookie mistakes and an unfortunate DSQ at Monza.
Keeping him on board could be Koiranen's best shot at a proper drivers' title challenge thus far, albeit he also tested with Trident in the post-season.
8.  Antonio Fuoco
Carlin
6th, 88 points
Share of team's points haul: 59.9%
Fuoco broke through onto the scene with a Formula Renault Alps title in 2013 (his main rival then was one Luca Ghiotto) but for the next two seasons, he found himself overshadowed by Esteban Ocon – his teammate in 2014 and a fellow F3-to-GP3 convert in '15.
His qualifying pace suggested he wouldn't have been able to fight for the title in his rookie season, but he certainly could've bagged a maiden win – and surely would have if not for some costly, self-inflicted retirements on Sundays.
Still, he was Carlin's best driver more often than not and the talent is still clearly there – even if the results were hard to come by, with only two podiums from the campaign.
He was reliably up front in his two post-season days with Trident and the fact he is set to be retained by Ferrari should make another GP3 season a reality. But 2016 might see GP3 get another (likely) Ferrari junior in Charles Leclerc – and how Fuoco stacks up against the Monegasque will be crucial.
7. Jimmy Eriksson
Koiranen GP
5th, 118 points
Share of team's points haul: 60.1%
Eriksson's debut 2013 campaign could not have been more different to his 2014 follow-up. The former featured no points and largely no pace – the latter, following a switch to Koiranen, saw Eriksson be arguably second-best to champion Alex Lynn.
2015 fits somewhere inbetween those – the Swede never quite reached the heights of last year, but did a thoroughly professional job.
He didn't once qualify on the first two rows, yet made up for it by reliably banking points. And while a fuel pump failure robbed him and Koiranen of a first win of 2015 at Monza, Eriksson bounced back with an overdue win at Sochi.
GP2, hopefully, awaits the Swede after he did all three days of the post-season test. He'd make for a welcome addition to the grid, but will need a better rookie season than the one he had in GP3.
6. Kevin Ceccon
Arden International
7th, 77 points
Share of team's points haul: 28.0%
It's hard to imagine Ceccon being among the title contenders even if he caught more breaks this season – but finishing seventh is nowhere near representative of the Italian's 2015 efforts.
After a rather messy start to his Arden tenure, he soon became one of the grid's quicker drivers, but qualifying within the top-five in the five final rounds of the season only yielded one Saturday points finish.
Particularly galling was Yas Marina, where he was heading for a victory, only for his car to give up the ghost midway through the race. Still, he had secured two wins earlier – even if both were from reverse-grid races.
It feels like Ceccon has been around forever – he first rose to prominence by winning the AutoGP title back in 2011. But he's still just 22 and well-deserving of a GP2 promotion, although his absence from the post-season test is a worrying sign.
5. Alex Palou
Campos Racing
10th, 51 points
Share of team's points haul: 100%
The least experienced full-timer on the grid, Palou was just one year out of karting at the beginning of his GP3 campaign – and he was thrown in at the deep end, heading Campos' first campaign in the series.
Impressively, he qualified no lower than fourth in the first three rounds, but a mixture of poor starts and frequent mechanical failures left him with no points from the early stages of the campaign.
He did finish in the top 10 in nine of the last 10 races, only denied a perfect record by a throttle failure. And reverse-grid pole at Yas Marina finally yielded a sublime win as he headed Fuoco by four seconds at the flag.
Palou, who scored all of Campos' points this year, is expected to stay with the Spanish team in 2016 and will be a major force to be reckoned with if the team's reliability is improved.
4. Marvin Kirchhofer
ART Grand Prix
3rd, 200 points
Share of team's points haul: 41.9%
He might've scored five wins to Ocon's one, but there's little denying Kirchhofer was usually behind his teammate in terms of sheer pace – only outqualifying him once.
The very highly-rated German will be disappointed to have qualified on the front row only once, but he usually kept it very clean in the races and brought it home in first place when he got the chance.
Still, the struggles with qualifying pace meant he simply couldn't have outscored the leading duo unless they made serious mistakes – and they never quite did.
Third in the standings both years, he tested F3.5, not GP2 in the post-season – but the spots in the AVF team he ran with have since been taken. DTM might be an option, given that he ran with Mercedes, but he is certainly good enough to continue working his way up the open-wheel ladder.
3.  Emil Bernstorff
Arden International
4th, 194 points
Share of team's points haul: 70.6%
In many ways, Bernstorff has spent the last two years in the shadow of Kirchhofer, the duo having been teammates in German F3 in 2013 (when Kirchhofer dominated) and then frontrunners in GP3's rookie class in 2014.
But while Bernstorff once more finished behind the German in the standings, he did seem just that little bit quicker this season – and brought upon Arden's resurgence after a poor 2014 campaign for the British squad.
Never on pole but never below seventh in qualifying, Bernstorff was arguably the grid's most spectacular driver in wheel-to-wheel racing, pulling off many a late overtake – but three costly sprint race retirements, for which he was largely blameless, scuppered his title chances.
He never did seem like the richest driver around so the move to GP2 might be difficult to secure, albeit Arden did give him a run in the final day of the post-season test.
2.  Luca Ghiotto
Trident
2nd, 245 points
Share of team's points haul: 86.9%
Ghiotto ending his first GP3 season as runner-up is no surprise since he's always been a top-line talent – but many are, perhaps, a bit caught out by just how close he ran Ocon.
Unmatched in qualifying, his five poles in a season a new GP3 series record, he did often throw away his advantage at the start and couldn't match Ocon's consistency.
But he also had a tendency towards the spectacular, going from the back of the field to third at Monza or from sixth into the lead at Sochi.
When Ocon upped his pace late in the season, Ghiotto had no answer, but it surely won't put much of a damper on his excellent campaign. Rumours now suggest Red Bull might be interested in him, which could help secure a deserved promotion to GP2.
1.  Esteban Ocon
ART Grand Prix
1st, 253 points
Share of team's points haul: 53.0%
Nobody has ever won GP3 with just one race victory before Ocon but, then again, nobody has even come close to the Frenchman's superb tally of 14 podiums.
It's hard to argue against an Ocon championship being the correct outcome. His pace was most consistent, his mistakes were least costly and his starts in sprint races, crucial in a series where overtaking can be tough without tyre degradation, were a massive factor.
Say what you will about runner-up being the first loser, but finishing second nine times in a row is a mark of a special driver. And Ocon is very special – he wouldn't be under the wing of Formula 1's best team if that wasn't the case.
What Mercedes now does with him is unclear – he was completely absent from the post-season GP2 test at Yas Marina and has been tipped for a DTM seat, although this surely must depend on Pascal Wehrlein's 2016 plans.
With all that in mind, however, there's no denying there simply has to be a racing seat for Ocon somewhere in 2016 – him being sidelined would be a major embarrassment for the whole junior ladder.