Subscribe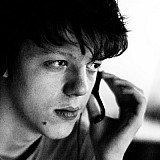 ART Grand Prix's Marvin Kirchhofer ended Luca Ghiotto's 2015 qualifying streak by taking his third GP3 pole position in qualifying at Silverstone.
It took Kirchhofer less than a third of the session to surpass the dominant practice benchmark set by Ghiotto, the Italian himself coming up four tenths short on his first proper attempt.
Last year's Silverstone poleman Jimmy Eriksson then vaulted to the top, but it would be an ever-familiar sight out front at halfway point as Ghiotto responded by becoming the first driver to dip into the 1m47s.
After the customary mid-session tyre change, Arden's Emil Bernstorff started his second round of flyers early and established a new benchmark. He was briefly dethroned by Carlin's Mitch Gilbert but then strung three purple sectors together to move back to the top.
However, first-half frontrunners were also improving, with Kirchhofer taking a tenth out of Bernstorff shortly thereafter.
The German subsequently bettered his time at the chequered flag, cementing his pole position.
Bernstorff eventually came up a tenth and a half short, finding traffic on his final flyer.
Rookies Alex Palou and Matt Parry qualified third and fourth respectively, with the latter's teammate Eriksson in fifth.
Having had to back out from his best lap due to a track limits infringement, Ghiotto ended up just sixth, ahead of Adderly Fong, who made it three Koiranen cars in the top seven.
Reigning FIA F3 champion Esteban Ocon, Gilbert and Kevin Ceccon completed the top ten.
| | | | | |
| --- | --- | --- | --- | --- |
|  Pos  |  Driver  |  Team |  Time  |  Gap |
| 1  | M.Kirchhofer | ART Grand Prix | 1'47.040 |   |
| 2  | Emil Bernstorff | Arden International | 1'47.197 | 0.157 |
| 3  | Alex Palou | Campos Racing | 1'47.237 | 0.197 |
| 4  | Matt Parry | Koiranen GP | 1'47.258 | 0.218 |
| 5  | Jimmy Eriksson | Koiranen GP | 1'47.389 | 0.349 |
| 6  | Luca Ghiotto | Trident | 1'47.602 | 0.562 |
| 7  | Adderly Fong | Koiranen GP | 1'47.620 | 0.580 |
| 8  | Esteban Ocon | ART Grand Prix | 1'47.648 | 0.608 |
| 9  | Mitchell Gilbert | Carlin | 1'47.664 | 0.624 |
| 10  | Kevin Ceccon | Arden International | 1'47.945 | 0.905 |
| 11  | Ralph Boschung | Jenzer Motorsport | 1'48.053 | 1.013 |
| 12  | Artur Janosz | Trident | 1'48.086 | 1.046 |
| 13  | Seb Morris | Status Grand Prix | 1'48.169 | 1.129 |
| 14  | J.Mardenborough | Carlin | 1'48.204 | 1.164 |
| 15  | Oscar Tunjo | Trident | 1'48.275 | 1.235 |
| 16  | Pal Varhaug | Jenzer Motorsport | 1'48.338 | 1.298 |
| 17  | Alfonso Celis | ART Grand Prix | 1'48.522 | 1.482 |
| 18  | Alex Fontana | Status Grand Prix | 1'48.536 | 1.496 |
| 19  | Sandy Stuvik | Status Grand Prix | 1'48.541 | 1.501 |
| 20  | Matheo Tuscher | Jenzer Motorsport | 1'48.609 | 1.569 |
| 21  | Antonio Fuoco | Carlin | 1'49.157 | 2.117 |
| 22  | Alex Bosak | Arden International | 1'49.351 | 2.311 |
| 23  | C.Hoher | Campos Racing | 1'49.661 | 2.621 |
| 24  | Zaid Ashkanani | Campos Racing | 1'49.750 | 2.710 |