Get alerts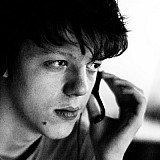 ART Grand Prix driver Marvin Kirchhofer narrowly held off his former German F3 teammate Emil Bernstorff to win the feature race at Silverstone.
Rapid off the line, Kirchhofer managed to keep his Bernstorff at bay into Turn 1, albeit the Arden driver seriously threatened for the lead for the remainder of the opening lap.
However, Kirchhofer weathered the early storm and soon established a gap of a second and a few tenths, which he maintained over the first half of the race.
Behind the leading duo, third-placed Alex Palou allowed fellow rookie Matt Parry through at the start and was passed by the Brit's Koiranen teammate Jimmy Eriksson next time around.
Palou ran a solid fifth for the next few laps, but the newcomer's car soon developed an issue, first allowing championship frontrunners Luca Ghiotto and Esteban Ocon through and then losing all speed.
Out front, Bernstorff and Parry had both kept in touch with the leader at halfway point, the former soon returning to within a second of Kirchhofer. With three laps to go, the gap between the leading duo was at just half a second.
On the penultimate lap, Kirchhofer slowed in the first sector and allowed Bernstorff to get alongside him. The pair ran side by side by for a few corners, before Kirchhofer claimed the inside line into Copse, maintaining the lead.
His Arden rival never got this close again over the remaining lap and a half, allowing Kirchhofer to secure the win.
While Parry brought the car home to claim a maiden GP3 podium, his teammate and 2014 Silverstone winner Eriksson was all by his lonesome for much of the race in fourth, unable to keep up with the top three but keeping clear of fifth-placed Ghiotto.
However, the Swede started to lose time in the final minutes and was reeled in by the championship leader, who eventually passed him round the outside on the final lap.
Ocon took sixth, ahead of Kevin Ceccon and Ralph Boschung, who is set to start the reverse-grid race from pole for a second successive weekend.
Artur Janosz and Matheo Tuscher scored their first points of the season in ninth and tenth respectively.
Pos

 Driver 

 Team

 Time/Gap 

1 

M.Kirchhofer

ART Grand Prix

37'02.785 

2 

Emil Bernstorff

Arden International

0.302

3 

Matt Parry

Koiranen GP

2.421

4 

Luca Ghiotto

Trident

9.439

5 

Jimmy Eriksson

Koiranen GP

10.511

6 

Esteban Ocon

ART Grand Prix

11.459

7 

Kevin Ceccon

Arden International

12.274

8 

Ralph Boschung

Jenzer Motorsport

18.732

9 

Artur Janosz

Trident

19.932

10 

Matheo Tuscher

Jenzer Motorsport

21.197

11 

Oscar Tunjo

Trident

22.052

12 

Adderly Fong

Koiranen GP

30.193

13 

Alfonso Celis

ART Grand Prix

33.591

14 

Alex Bosak

Arden International

38.177

15 

Seb Morris

Status Grand Prix

38.266

16 

Pal Varhaug

Jenzer Motorsport

38.456

17 

J.Mardenborough

Carlin

38.707

18 

Antonio Fuoco

Carlin

39.270

19 

Alex Fontana

Status Grand Prix

40.052

20 

Mitchell Gilbert

Carlin

51.168

21 

Zaid Ashkanani

Campos Racing

55.378

22 

Sandy Stuvik

Status Grand Prix

1'04.044

23 

C.Hoher

Campos Racing

1'17.420

- 

Alex Palou

Campos Racing