Subscribe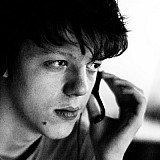 Arden International's Kevin Ceccon picked up a long-overdue first win in GP3 with a measured drive in the Silverstone sprint race.
Ceccon, whose previous best result in GP3 was a Monte Carlo podium for the now-defunct Ocean team in 2012, took first place into Turn 1 and led from there to the chequered flag.
Jenzer's rookie Ralph Boschung, who had secured a second consecutive sprint race pole with an eight place yesterday, was slow off the line, with both Ceccon and ART's Esteban Ocon overtaking him before the first corner.
Ocon then briefly challenged for the lead of the race, but couldn't find a way past Ceccon and soon allowed the Italian to go a second in the clear.
Further down in the points, Saturday winner Marvin Kirchhofer was getting swarmed, first passed by Emil Bernstorff and then cleared by Matt Parry and Luca Ghiotto, which shuffled him down to eighth place.
Bernstorff then tried to pass Jimmy Eriksson round the outside for fourth, but ended up running wide and allowing Parry through instead.
Meanwhile, Ceccon ramped up the pace in clean air, posting two successive fastest laps to edge two seconds clear of Ocon.
The Italian managed the gap from that point on, comfortably bringing the car home at the end of the 15-lap race.
With Ocon returning to the podium in second, Boschung held station to claim his maiden GP3 podium and his team's first of 2015.
Eriksson survived a lengthy battle with teammate Parry to keep fourth, while Bernstorff, Ghiotto and Kirchhofer completed the points.
| | | | |
| --- | --- | --- | --- |
| Pos |  Driver  | Team |  Time/Gap  |
| 1  | Kevin Ceccon | Arden International | 27'30.411  |
| 2  | Esteban Ocon | ART Grand Prix | 1.533 |
| 3  | Ralph Boschung | Jenzer Motorsport | 7.140 |
| 4  | Jimmy Eriksson | Koiranen GP | 8.076 |
| 5  | Matt Parry | Koiranen GP | 8.528 |
| 6  | Emil Bernstorff | Arden International | 9.279 |
| 7  | Luca Ghiotto | Trident | 9.656 |
| 8  | M.Kirchhofer | ART Grand Prix | 12.103 |
| 9  | Matheo Tuscher | Jenzer Motorsport | 14.429 |
| 10  | Oscar Tunjo | Trident | 15.680 |
| 11  | Alfonso Celis | ART Grand Prix | 19.343 |
| 12  | Seb Morris | Status Grand Prix | 22.623 |
| 13  | Alex Palou | Campos Racing | 22.996 |
| 14  | Adderly Fong | Koiranen GP | 23.663 |
| 15  | J.Mardenborough | Carlin | 24.046 |
| 16  | Alex Bosak | Arden International | 27.223 |
| 17  | Artur Janosz | Trident | 28.413 |
| 18  | Alex Fontana | Status Grand Prix | 28.703 |
| 19  | Pal Varhaug | Jenzer Motorsport | 28.891 |
| 20  | Sandy Stuvik | Status Grand Prix | 30.377 |
| 21  | Mitchell Gilbert | Carlin | 31.868 |
| 22  | Zaid Ashkanani | Campos Racing | 36.829 |
| 23  | Antonio Fuoco | Carlin | 37.730 |
| 24  | C.Hoher | Campos Racing | 41.260 |