Subscribe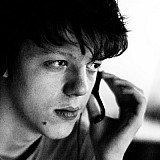 Welsh driver Matt Parry will continue for a second season in GP3 in 2016, remaining with Koiranen GP.
Parry, 21, entered the series in 2015 after a stint in Formula Renault 2.0 and finished his first GP3 season in eighth, racking up three podiums along the way.
"I can skip the part where driver and team have to get to know each other and get straight down to work," said Parry, who used to be on the books of the now-defunct Caterham F1 team.
"GP3 lived up to my expectations as a very competitive series, but already knowing what each of us require should allow for a flying start once the 2016 campaign gets underway.
"Having completed the 2015 season, I am now familiar with all the circuits we race on, so that will also give me a head-start on what I hope will be a tilt at the championship title.
Parry is the first 2015 full-timer to confirm his return for next year and is the second driver announced by Koiranen - joining Russian rookie Matevos Isaakyan.
"We don't know who else is returning from the 2015 season, but I can't worry about that," Parry continued.
"I know what I am capable of with the Koiranen team, and we both look forward to turning that into race wins and a lot of points second time around.
"The championship title can be my only goal for 2016 and I am already looking forward to getting my head down and working towards that. Getting this deal sewn up so early means that we are already ahead of the field and I intend for it to stay that way."