Get alerts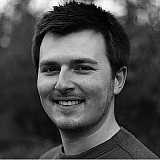 Matt Parry says it is "ridiculous" that wheels are able to detach so easily in the event of crashes such as the one he suffered during Sunday's second GP3 race at Spa.
The Welshman, formerly a part of the Caterham Formula 1 squad's driver development scheme, was caught up in Aleksander Bosak's accident at Blanchimont as a wheel from the Pole's car rebounded into the middle of the track, where it was collected by Parry.
Speaking afterwards, the 21-year-old slammed series organisers for failing to learn from previous incidents where wheels have detached – such as when Henry Surtees was killed in an F2 race at Brands Hatch in 2009 after he was hit on the head by a loose wheel.
On the same day as Parry's crash, IndyCar driver Justin Wilson was struck on the head by debris from Sage Karam's car at Pocono, putting him in a coma.
"I was making pretty good progress, taking it easy and trying to save tyres, and then I came around Blanchimont and a tyre [from Bosak's car] was in the middle of the road," Parry told Motorsport.com.
"I don't know why the tyres can be ripped off so easily; that's a structural error from GP3, to be honest.
"It's ridiculous that in this day and age we can't have a system where the tyre stays intact; even my tyre came off. It's such a dangerous thing.
"We should have learned from other accidents – something needs to be done to try and sort the problem out," he concluded.
Interview by Benjamin Vinel