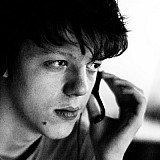 Esteban Ocon has revealed that the fate of the GP3 title was decided in the stewards' room, after rival Luca Ghiotto's side had lodged a complaint.
ART driver Ocon had edged Trident's Ghiotto to the title by eight points, celebrating his second championship triumph in two years as he had won the European F3 crown in 2014.
Ghiotto had had a realistic chance at stealing the title in the final Yas Marina race, having started ahead of Ocon, but the Frenchman managed a better getaway and lunged between Ghiotto and Matt Parry to pass the former.
The split-second move saw contact between the title rivals, albeit both continued undamaged.
"I went right between the two of them – we spent quite a lot of time with the stewards because of that," Ocon told Motorsport.com. "They lodged a complaint.
"Until the end, they refused to let go of us, but it's not a big deal, it was a racing incident."
Ocon had already incurred a penalty in the first race of that weekend, with five seconds of added time costing him the win that would've sealed his title early.
Another five-second penalty in the finale would have demoted him from third to eighth, giving Ghiotto the title instead.
Not quickest overall
Ocon, a protege of German manufacturer Mercedes, admitted his path to the GP3 crown was tougher than his European F3 title campaign, and that him and ART "weren't quite the fastest" all season.
"It was quite a difficult season," he reckoned. "The title was very hard to win. It was harder than in Formula 3 where we were really dominant."
Main rival Ghiotto took pole in five of the first six rounds of the season, with Ocon's teammate Marvin Kirchhofer getting the other one - albeit Ocon managed to sweep the three final qualifying sessions.
"We weren't quite the fastest overall this season, especially in the beginning and middle of the year. In the end, we managed to reverse the trend, which was very important.
"Ghiotto had a strange advantage on the straights, especially in the middle of the season, when he was a lot faster than us. But we worked on our side, in a normal way, the same way as early in the season, but a lot more, with more motivation.
"We managed to tip the scales in our favour, and even when we were not quick enough to win, we still managed to score some good points, to stay at the front, and it's consistency that allowed us to win eventually."
Interview by Benjamin Vinel