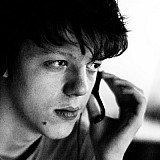 GP3 newcomer Charles Leclerc set the fastest time on Day 1 of the series' post-season test at Yas Marina.
Leclerc, who has been linked to a Ferrari junior programme spot and a development role with Haas, was quickest in the afternoon and duly surpassed the morning benchmark, which had belonged to former Caterham protege Matt Parry, by six tenths.
Parry, running for Trident instead of his usual Koiranen squad, led a first-session top five that featured three other Brits - the Koiranen duo of Jack Aitken and Jake Hughes in second and fifth and Jake Dennis, fourth for Arden.
Ferrari junior Antonio Fuoco, who tested alongside Parry at Trident, was third, while Leclerc started his programme with a 10th place.
In the afternoon, the Monegasque was 0.022s off entering the final half-hour and then picked up the pace, ending the day almost half a second in the clear.
Fuoco took second, ahead of Dennis, Hughes and Matevos Isaakyan.
Combined timesheets
| | | | | |
| --- | --- | --- | --- | --- |
| Pos. | Driver | Team | AM | PM |
| 1 | Charles Leclerc | ART Grand Prix | 1:57.090 | 1:55.209 |
| 2 | Antonio Fuoco | Trident | 1:55.993 | 1:55.657 |
| 3 | Jake Dennis | Arden International | 1:56.121 | 1:55.760 |
| 4 | Matt Parry | Trident | 1:55.800 | 1:56.269 |
| 5 | Jake Hughes | Koiranen GP | 1:56.228 | 1:55.949 |
| 6 | Jack Aitken | Koiranen GP | 1:55.958 | 1:56.450 |
| 7 | Matevos Isaakyan | Koiranen GP | 1:56.829 | 1:55.985 |
| 8 | Kevin Jorg | Trident | 1:56.244 | 1:56.047 |
| 9 | Ralph Boschung | Status Grand Prix | 1:56.536 | 1:56.065 |
| 10 | Nabil Jeffri | ART Grand Prix | 1:57.275 | 1:56.156 |
| 11 | Nirei Fukuzumi | ART Grand Prix | 2:16.963 | 1:56.292 |
| 12 | Steijn Schothorst | Campos Racing | 1:56.437 | 1:56.621 |
| 13 | Tatiana Calderon | Status Grand Prix | 1:58.004 | 1:56.664 |
| 14 | Santino Ferrucci | Status Grand Prix | 1:57.629 | 1:56.755 |
| 15 | Will Palmer | Arden International | 1:57.932 | 1:56.843 |
| 16 | Leonardo Pulcini | Jenzer Motorsport | 1:57.921 | 1:57.136 |
| 17 | Giuliano Alesi | Arden International | 1:59.175 | 1:57.250 |
| 18 | Nico Rindlisbacher | Jenzer Motorsport | 1:59.180 | 1:57.444 |
| 19 | Pedro Cardoso | Campos Racing | 1:57.793 | 1:57.515 |
| 20 | Mahaveer Raghunathan | Campos Racing | 1:58.792 | 1:57.705 |
| 21 | Antoni Ptak | Jenzer Motorsport | 1:58.557 | 1:57.904 |