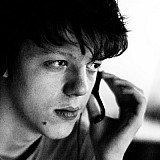 Formula Renault racer Kevin Jorg said that GP3's strong 2016 grid was the main reason behind him joining the series.
Jorg, who spent three years in two-litre Formula Renault categories, tested in both GP3 and Formula V8 3.5 in the off-season - and has now been confirmed as a DAMS driver in the former.
The announcement of the Swiss racer and two other drivers at the French squad brings the total number of confirmed GP3 2016 entrants to 10, not including the yet-to-be formally announced Giuliano Alesi.
"The GP3 series looks very convincing," Jorg told Motorsport.com. "Looks like there will be a lot of really strong drivers – a lot of FR2.0 drivers in there, like [Arden's] Jack Aitken, [DAMS'] Jake Hughes...
"A lot of F3 drivers probably – it looks really strong and I think that's important."
Having aligned with DAMS for what will be both his and the team's first GP3 campaign, Jorg reckons the highly-regarded French squad can challenge for good results from the outset.
"[DAMS] should be competitive - they've been really good in everything they did before.
"It's difficult to say [whether DAMS can challenge for early wins]. But there'll be quite a few test days - so we should be good right from the first or second race weekend."
Top-five finish the goal
Having finished runner-up in FR2.0 NEC and third in the Eurocup in a busy 2015 season, Jorg has his sights set high for his debut GP3 campaign.
"The goal is to finish in the top five," he said. "I'm not worried about lack of experience - I was already quite good in testing. Racing will be quite different - Pirelli tyres will be something I'll have to get used to. But there are a few test days and it should be okay.
When asked what he expects to be doing next year, Jorg was non-committal: "That's a bit open. If I finish around P5, then maybe another year in GP3.
"If it's P2 or something, then probably [I'll go to] GP2 directly. But it's open."