Get alerts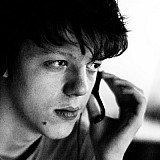 Ferrari protege Antonio Fuoco set the pace on the second day of GP3 pre-season testing at Estoril, topping both sessions.
Fuoco, who joined Trident after having contested his debut season with Carlin last year, became the first driver to dip into the 1m27s margin with the new GP3/16 car in the morning session.
And he then went on to top the afternoon as well, both of his benchmarks good enough to lead to timesheets at the day's end.
The Italian set his best lap in the final hour of the first session and ended up two tenths in the clear, with ART Grand Prix driver Alex Albon and Arden's Jack Aitken as his nearest rivals.
Jake Hughes took fourth for DAMS while Albon's teammates Nirei Fukuzumi, Charles Leclerc and Nyck de Vries were fifth, sixth and seventh respectively.
In session two, Fuoco again took over in the closing stages, going top after a red flag caused by fellow Ferrari protege Leclerc, and came up just a tenth short of his morning lap, with Aitken now trailing him by only 0.062s.
Fuoco's teammate Artur Janosz was third, ahead of Jake Dennis and de Vries.
Day 2 results
| | | | | |
| --- | --- | --- | --- | --- |
| Pos. | Driver | Team | AM | PM |
| 1 | Antonio Fuoco | Trident | 1:27.991 | 1:28.079 |
| 2 | Jack Aitken | Arden International | 1:28.253 | 1:28.141 |
| 3 | Artur Janosz | Trident | 1:28.763 | 1:28.193 |
| 4 | Alexander Albon | ART Grand Prix | 1:28.231 | 1:31.620 |
| 5 | Jake Dennis | Arden International | 1:29.214 | 1:28.250 |
| 6 | Nyck de Vries | ART Grand Prix | 1:28.570 | 1:28.316 |
| 7 | Jake Hughes | DAMS | 1:28.419 | 1:30.865 |
| 8 | Matt Parry | Koiranen GP | 1:28.809 | 1:28.450 |
| 9 | Nirei Fukuzumi | ART Grand Prix | 1:28.481 | 1:31.431 |
| 10 | Charles Leclerc | ART Grand Prix | 1:28.505 | 1:32.342 |
| 11 | Kevin Jorg | DAMS | 1:28.733 | 1:28.552 |
| 12 | Oscar Tunjo | Jenzer Motorsport | 1:28.575 | 1:28.790 |
| 13 | Alex Palou | Campos Racing | 1:28.667 | 1:30.637 |
| 14 | Santino Ferrucci | DAMS | 1:30.698 | 1:28.765 |
| 15 | Ralph Boschung | Koiranen GP | 1:29.030 | 1:28.822 |
| 16 | Matevos Isaakyan | Koiranen GP | 1:28.932 | 1:29.322 |
| 17 | Giuliano Alesi | Trident | 1:28.977 | 1:29.030 |
| 18 | Steijn Schothorst | Campos Racing | 1:29.499 | 1:29.128 |
| 19 | Tatiana Calderon | Arden International | No Time | 1:29.144 |
| 20 | Sandy Stuvik | Trident | 1:29.342 | 1:29.162 |
| 21 | Akash Nandy | Jenzer Motorsport | 1:29.792 | 1:29.434 |
| 22 | Konstantin Tereshchenko | Campos Racing | 1:29.466 | 1:31.216 |
| 23 | Mahaveer Raghunathan | Koiranen GP | 1:30.234 | 1:30.898 |