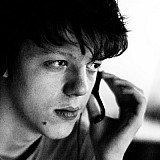 ART Grand Prix newcomer Nirei Fukuzumi topped the timesheets on the opening day of GP3 pre-season testing at Estoril.
Honda protege Fukuzumi, who hails from the Japanese F3 series, was quickest amid a flurry of improvements in the closing minutes of the day's running, heading Jake Dennis by 0.016s.
The morning session, taking place on a gradually drying track, was meanwhile topped by Campos driver Steijn Schothorst - with Dennis likewise second and Alexander Albon third.
However, the laptimes increased dramatically in the afteroon, with 16 drivers going above Schothorst's earlier benchmark.
Along with Dennis, also within a tenth of Fukuzumi were two of his teammates - Albon, placing third again, and Ferrari junior Charles Leclerc.
Ex-Formula Renault teammates Jack Aitken and Jake Hughes, now representing Arden and DAMS respectively, were fifth and sixth, ahead of Matt Parry, racing for the very Koiranen team that employed the former duo last year.
Alex Palou, Renault junior Kevin Jorg and series returnee Oscar Tunjo made up the top 10.
Day 1 results
| | | | | |
| --- | --- | --- | --- | --- |
| Pos. | Driver | Team | AM | PM |
| 1 | Nirei Fukuzumi | ART Grand Prix | 1:30.754 | 1:28.656 |
| 2 | Jake Dennis | Arden International | 1:30.191 | 1:28.661 |
| 3 | Alexander Albon | ART Grand Prix | 1:30.417 | 1:28.705 |
| 4 | Charles Leclerc | ART Grand Prix | 1:49.396 | 1:28.735 |
| 5 | Jack Aitken | Arden International | 1:31.390 | 1:28.867 |
| 6 | Jake Hughes | DAMS | 1:30.765 | 1:28.905 |
| 7 | Matt Parry | Koiranen GP | 1:30.590 | 1:28.978 |
| 8 | Alex Palou | Campos Racing | 1:30.582 | 1:29.031 |
| 9 | Kevin Jorg | DAMS | 1:31.764 | 1:29.133 |
| 10 | Oscar Tunjo | Jenzer Motorsport | No Time | 1:29.150 |
| 11 | Ralph Boschung | Koiranen GP | 1:31.029 | 1:29.176 |
| 12 | Giuliano Alesi | Trident | 1:31.715 | 1:29.378 |
| 13 | Artur Janosz | Trident | 1:31.626 | 1:29.624 |
| 14 | Tatiana Calderon | Arden International | 1:32.499 | 1:29.646 |
| 15 |  Konstantin Tereshchenko | Campos Racing | 1:31.202 | 1:29.763 |
| 16 | Santino Ferrucci | DAMS | 1:30.546 | 1:29.777 |
| 17 | Steijn Schothorst | Campos Racing | 1:29.792 | 1:31.060 |
| 18 | Nyck de Vries | ART Grand Prix | 1:31.310 | 1:30.143 |
| 19 | Akash Nandy | Jenzer Motorsport | 1:31.920 | 1:30.266 |
| 20 | Matevos Isaakyan | Koiranen GP | No Time | 1:31.548 |
| 21 | Mahaveer Raghunathan | Koiranen GP | 1:32.576 | 1:31.694 |
| 22 | Sandy Stuvik | Trident | 1:40.830 | 1:38.694 |
| 23 | Antonio Fuoco | Trident | 1:46.339 | 1:40.681 |