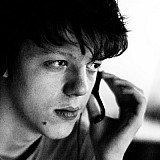 Motorsport.com columnist Valentin Khorounzhiy picks out the top 10 drivers in a strong GP2 field, which found itself overshadowed by the dominance of one man.
While the 2015 GP2 season will be mostly remembered for the 160-point advantage of runaway champion Stoffel Vandoorne, it was arguably among the best in the series history, featuring battles between a strong rookie class and a decent selection of the series' stalwarts.
It helped, too, that the Dallara GP2/11 continued to be extremely conducive to entertaining racing, especially in combination with the Pirelli tyres, while the newly-introduced DRS did not, as had been feared, devalue the wheel-to-wheel combat.
Still, the real stars were the drivers, both privateers and representatives of Formula 1's major teams. The selection of the 10 best performers is below, but first, it's only fair to say a few words about the best of the rest.
Honourable mentions
Talented Formula Renault 3.5 graduate Norman Nato was among the more reputable series newcomers, but will desperately want to put his debut GP2 season behind him. He had speed and should've been on the podium once or twice, but seemed to be a magnet for accidents.
Like Nato, Jordan King also seemed to find trouble more often than expected, although the Racing Engineering driver scored three times what Nato did despite making a bigger leap from Formula 3. He also basically matched his highly-rated teammate Alexander Rossi in qualifying - no small feat.
Arthur Pic finished level on points with King, but is unlikely to be too happy with his season. He was four places down on his rookie effort from 2015 and, while he was very much a match for teammate Rio Haryanto in qualifying, the Indonesian brought home three race wins - while Pic did not stand on the top step.
At Russian Time, there was progress for Artem Markelov. He was, in all honesty, thrown in at the deep end in 2014, moving from German F3 to GP2, and his 2015 showing proved a lot stronger, if still somewhat erratic. While his sole podium came down to strategic luck, he had top-five pace on more than one occasion.
Of the part-timers, Nick Yelloly did a good job with a struggling Hilmer squad, securing all 19 of the team's points, while FR3.5 champion Oliver Rowland impressed with MP - although couldn't get much in the way of results over at Status.
10.  Raffaele Marciello
Trident
7th, 110 points
Qualifying score against teammate: 9-1 // Share of team's points haul: 99.1%

Despite the fact Marciello got a test driver role with Sauber in 2015, it surely won't be a year the Italian will look back fondly on, his switch to Trident in GP2 failing to pay dividends.
The Ferrari junior finished the season in seventh, just one spot up on his rookie season, and did not add to his sole win from 2014 – albeit he was seriously unlucky not to win from pole at Monte Carlo.
Still plenty quick, Marciello qualified within the top 10 on all but one occasion, while Trident's sister car only did so once. He also brought all but one of the Italian team's points – but that was to be expected, as his teammate changed every other week and he was a much stronger driver than most of them.
It appears that his long-standing Ferrari association is now at an end, but the fact some of the teams will be looking for an experienced driver could be his salvation – there aren't a lot of better racers on the GP2 market.
9.  Nobuharu Matsushita
ART Grand Prix

9th, 68.5 points
Wins: 1 (
Hungaroring SR)
Qualifying score against teammate: 0-10 // Share of team's points haul: 16.7%

Japanese F3 has not had much relevance to the European scene since the 2009 title of Marcus Ericsson, but 2014 champion Matsushita's debut year in GP2 will have brought that relevance back.
The Honda junior couldn't have had a stronger teammate for his rookie season, but he held his own, raising eyebrows by qualifying on the front row for the opener and then eventually winning at the Hungaroring.
There were a few notable mistakes along the way, but an overall finish of ninth in one of GP2's finer seasons with no prior European experience to speak of is nothing to scoff at.
Out of seemingly nowhere, Japan now might just have a viable F1 prospect – another season with ART appears likely and should tell us whether that's really the case.
8.  Richie Stanaway
Status Grand Prix

10th, 60 points
Wins: 2 (
Monte-Carlo SR, 
Sochi SR)
Qualifying score against teammate: 8-0 // Share of team's points haul: 100%

After a back injury briefly derailed his open-wheel career in 2012, former Lotus protege Stanaway was back among the frontrunners in 2014 in GP3 – and went even quicker in 2015.
GP2 newcomer squad Status appeared to struggle with qualifying, which meant the Kiwi couldn't regularly compete with the other top rookies, but Stanaway did run rings around teammate Marlon Stockinger and made the most of his chances.
He won two sprint races from reverse-grid pole, and was in contention for the feature race victory at Silverstone, only to be sidelined by a suspension failure.
Stanaway's future probably lies in the WEC, as he's successfully run with Aston Martin for several years now and has just tested with Audi – but he also did run most of the GP2 post-season test with Carlin.
7.  Rio Haryanto
Campos

4th, 138 points
Wins: 3 (
Bahrain SR, 
Spielberg SR, 
Silverstone SR)
Qualifying score against teammate: 5-5 // Share of team's points haul: 69.7%

His three winless years in GP2 prior to 2015 did not exactly do Haryanto justice, this being a driver who more or less matched the more-fancied Alexander Rossi during their stint as teammates at Caterham Racing.
But while 2012-2014 brought only flashes of excellence, 2015 was a thoroughly convincing campaign and one where he made the most of the opportunities that came his way.
While teammate Arthur Pic often seemed to have the edge in qualifying, Haryanto drove intelligently in the races – and managed to claim three sprint wins.
A fifth GP2 season in 2016 might be pushing it, unless he goes to an established title contender. But it's definitely not out of the question that we'll see him in F1 in some capacity next year.
6.  Pierre Gasly
DAMS
8th, 110 points
Qualifying score against teammate: 6-4 // Share of team's points haul: 50%
The fact Gasly has remained winless over his two years with Red Bull so far is surely a concern, and a point of contention for the operation.
Still very rapid over one lap, so much so that he outscored his teammate in qualifying, Gasly got lost all too often on race day, a combination of excessive tyre-wear, overly cautious wheel-to-wheel driving and a galling mechanical failure at Monza blocking his path to the top step.
It also didn't help matters that he caused two of the season's biggest accidents – the de Jong shunt at Spa and the barrier-demolishing pile-up that cancelled the finale in Abu Dhabi.
But there's no question about his potential, given that he's pretty much solely responsible from denying the champion any poles in the second half. And if Red Bull keep him on, the energy drink giant might very well get its first GP2 champion.
5.  Alex Lynn
DAMS
6th, 110 points
Wins: 2 (
Catalunya SR, 
Hungaroring FR)
Qualifying score against teammate: 4-6 // Share of team's points haul: 50%
Having split from Red Bull at the end of last year, GP3 champion Lynn got the Austrian team's top junior as a teammate for 2016 – and it was him, not Gasly, that ensured DAMS didn't have a year without victories.
So should Red Bull be regretting that they held on to Gasly, not Lynn? Hardly. The difference between the duo has been marginal all year and it's only fair that they finished the campaign level on points.
Lynn, while a tiny bit off of Gasly in qualifying, seemed to have the edge in the races – hence the two wins and what should've been a third victory in the canceled Yas Marina finale. But like Gasly, he, too, made costly mistakes, ramming Sergey Sirotkin off the road for the lead at Monza and crashing out of the lead at Sochi.
Has 2015 made Lynn a viable candidate for a seat with his new team – Williams – in 2017? Absolutely. But it's 2016 that is likely to be the real test.
4.  Mitch Evans
Russian Time
5th, 135 points
Wins: 2 (
Monza SR, 
Bahrain II SR)
Qualifying score against teammate: 6-2 // Share of team's points haul: 73.8%

Touted as probably the only driver who could challenge Vandoorne for the 2016 title, Evans had his hopes ruined in a pretty decisive way by of a slow start to the season, packed with constant mechanical failures and an utter lack of qualifying pace.
A lot of that appears to have been down to the teething problems of the Virtuosi squad, which took over the Russian Time operation from iSport. And when Evans got his 2014 race engineer back from Spa onwards, he became a consistent presence in the top-five.
Two sprint wins followed, both from the sixth on the grid. He also started the final race from sixth and could've very well challenged for a top-three spot in the standings if the race wasn't called off.
His plans away from single-seaters have taken a hit when Porsche cut its third LMP1 entry for Le Mans, but he has since landed a surprise opportunity to do a fourth season in GP2 with Campos, a squad that could very well support his title aspirations.
3.  Alexander Rossi
Racing Engineering
2nd, 181.5 points
Wins: 3 (
Spa-Francorchamps SR,
Monza FR,
Sochi FR)
Qualifying score against teammate: 5-5 // Share of team's points haul: 75.2%

Were Rossi to make his Formula 1 debut in 2014, there'd be a case to make for his junior performances not fully warranting it – his stellar rookie season in FR3.5 in 2011 was followed up with a much weaker one in 2012, while a good GP2 campaign in 2013 faded thanks a complete mess of a 2014 effort.
But the switch to Racing Engineering in 2015 paid massive dividends – and any doubts about Rossi's F1 credentials were thoroughly extinguished by an excellent streak of three wins in four races.
His title challenge was thwarted by rather sketchy qualifying form as he only outqualified Vandoorne on one occasion, but there weren't a lot of drivers better than Rossi at making their way up the order – and he was very good at staying out of trouble, too.
Finishing runner-up in GP2, combined with his stellar Grand Prix outings for Manor, surely has to be enough for a full-time F1 seat in 2016.
2.  Sergey Sirotkin
Rapax
3rd, 139 points
Wins: 1 (
Silverstone FR)
Qualifying score against teammate: 9-1 // Share of team's points haul: 87.4%
A driver so unfairly slammed by armchair pundits when his (eventually fruitless) Sauber tie-up was announced in 2013, Sirotkin was always one to look out for – but never quite as good as he was in 2015.
Following a brief period of adjustment to GP2, the Russian rookie gelled with the somewhat unfancied Rapax squad and began to consistently making the top five – eventually becoming the first driver to deny Vandoorne in a feature race this season.
Yes, that would prove to be the peak (albeit he could've won at Monaco if he didn't get taken out by Lynn), but Sirotkin continued to bring home the points to finish third overall, despite a noticeable late dip in qualifying form.
The Russian is definitely staying in GP2 next year and has boasted that he is being courted by almost every frontrunning team – which isn't hard to believe. And while there would be definite sentimental value in him staying with Rapax, the prospect of a Sirotkin-ART tie-up sounds pretty great.
1.  Stoffel Vandoorne
ART Grand Prix

1st, 341.5 points

Wins: 7 (
Bahrain I FR,
Catalunya FR,
Monte Carlo FR,
Spielberg FR, 
Spa-Francorchamps FR,
Bahrain II FR, 
Yas Marina FR)
Qualifying score against teammate: 10-0 // Share of team's points haul: 83.3%

When ranking drivers from a given series, there's often the temptation to give the top spot to someone other than the champion. But in GP2's case this season, there can be no such temptation.
Stoffel Vandoorne has defined GP2. Everybody expected him to win it and win it with ease, yet the sheer magnitude of his dominance was still a bit of a shock – no driver is supposed to be this comfortable in a series as volatile and competitive as GP2.
His campaign was likely not just the best of GP2's Pirelli era, but the best of its whole 11-season tenure as F1's finishing school so far. The stats certainly suggest as much.
As for the fact that there's no place in Formula 1's 2016 season for its main feeder series' dominant champion – that's not a problem with Vandoorne, nor with GP2, but a problem with Formula 1.