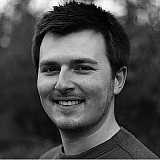 Williams development driver Susie Wolff has become the latest to join the field for November's Race of Champions at London's Olympic Stadium.
Wolff made her Race of Champions debut last year in Barbados, teaming up with David Coulthard for Team GB and making it to the final of the Nations' Cup, where the duo lost out to the Nordic line-up of Tom Kristensen and Petter Solberg.
This year, Wolff and Coulthard will be reunited, competing this time under the Scottish flag. Two-time BTCC champion Jason Plato and another yet-to-be-announced driver will represent England.
"Last year was a fantastic experience so I'm delighted to be coming back to the Race Of Champions," Wolff said.
"It's a very challenging event, you just go in and try to find the limit as quickly as possible in all the different cars while trying to avoid mistakes – all of it against some of the world's best drivers.
"But it was great to have David as my team-mate last year and even better to reach the final of the ROC Nations Cup.
"Now we can hopefully count on some extra support in London so we'll try our best to do it again. I can't wait to get back out there enjoying the adrenalin of racing once more."
Other drivers confirmed for the end-of-season event include current Formula 1 drivers Sebastian Vettel, Nico Hulkenberg, Felipe Massa and Daniel Ricciardo, double MotoGP champion Jorge Lorenzo, and the inaugural Formula E champion Nelson Piquet Jr.