Top 20 moments of 2014
With the New Year upon us, we thought it would be great to compile our list of the top 20 moments of the season, from our series that ran this holiday season.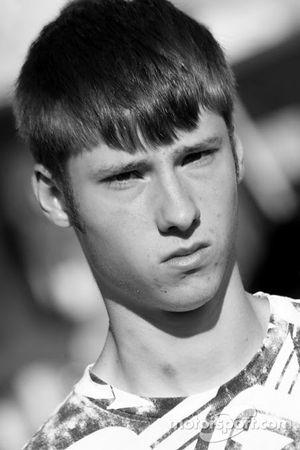 News is happening 24 hours a day. Whether it's a new sponsor, a new driver, a young driver coming up, or sometimes the absolute most tragic, we lose a driver, the motorsports world is headline filled.
But with the start of 2015, let's take one last look over the Motorsport.com top 20 moments of 2014.
---
#20 - 100th Win for a Woman in the NHRA
Courtney Force put the exclamation point on an amazing storyline. Women have been taking wins in the NHRA for years now, but the milestone win at Kansas this year was the icing on the cake for all women competing in the pro drag racing ranks.
---
#19 - The New Age of F1
Energy and fuel efficiency is a priority in today's automotive world. Continuous developments on road cars is being inspired by the efforts of racing worldwide, but this year Formula One took it two a whole new extreme. Part of the regulations (not mentioning the front wing regulations, but we prefer to not talk about that part) stated that the teams must get as much power from their electric power units and KERS as possible. Mandating a V6 turber charged set up threw a lot of teams for a loop.
---
#18 - Thierry Neuville wins first rally for himself and Hyundai
Winning a first race will always be a milestone, a big deal for someone. A manufacturers first win will always be remembered. Doing the same at once, that is very neat. At his home rally, Rally Germany, Thierry Neuville found himself on his roof during Thursday specials, but as the attrition rate continued to grow, and the leaders continued to falter, Neuville took his cool as a cucumber attitude to his first ever WRC win.
---
 #17 - The Tasmanian Devil returns home
Marcos Ambrose spent a few seasons in the NASCAR Sprint Cup series after moving over from his home countries V8 SuperCars series after taking back to back titles there. His NASCAR career was a successful one, taking 7 wins and 8 pole positions across the top 3 NASCAR series. This year, he announced his return to V8 SuperCars, bringing Roger Penske down under to field a car along with Dick Johnson Racing for the Tasmanian Devil.
---
#16 - Kurt Busch attempts the Memorial Day Double
NASCAR and IndyCar drivers have been dreaming of winning two incredible long and arduous races in one day. Traditionally, the Indianapolis 500 and the Coke 600 are run on the Memorial Day weekend, mere hours from one another. Tony Stewart has done it, John Andretti has done it, but very few have succeeded in completing all 1,100 miles of racing on the lead lap. With the blessing of his team owner Tony Stewart, and the team backing from IndyCar empire Andretti Autosport, Kurt Busch became the top rookie in his first Indy 500 finishing 6th. His NASCAR race didnt go much better, as his engine expired before the end of the event.
---
#15 - It's about time...Will Power wins title, Dale Jr. joins Twitter
When narrowing down a list of top moments as a staff, it gets harder and harder to pick just 20. That's what happened with #15. 
IndyCar driver Will Power has been chasing a title for some time, and finally achieved it. He has fought hard for three seasons in some of the best equipment the sport has to offer, but fell short at seasons end three different times. 
But right next that big moment for Power, we could not overlook that moment Dale Jr. decided to join twitter after winning the Daytona 500. The sports most popular driver eclipsed Hollywood movie stars followings, almost overnight. 
---
#14 - Tough start to TUDOR United Sports Car series
With an incredible hype, the American Le Mans Series and the Grand American Racing Series merged to create an amalgamated sports car series in North America. 
But, balance of performance issues and a couple officiating calls that some teams didn't agree with had a lot of people frustrated. The series didnt stop working on the BOP and even officiating, but they have seen a number of teams move to other series to race their cars. Muscle Milk Pickett, Level 5, Turner, SRT Viper, Flying Lizard, GAINSCO, Dempsey, and Oak are just some of the teams looking to other series to compete.
---
#13 - Formula E gets a flying start
Again, alot of hype ahead of a series starting especially for the planet's first all electric series. This time the series showed off it new cars, new technology and the ability to launch cars off of sausage curbs.
Heading into the final turn of the final lap, Nick Heidfeld and Nico Prost made contact, and Heidfeld was sent sliding over the sausage curb and flying through the air. Both drivers were ok after the incident, while the third place driver at the time, Lucas di Grassi, won the event.
---
#12 - Marc Marquez takes a second title in as many years
The young Spaniard, who made headlines last year by taking a dominant title with Honda did it again. 
This time however, he did it a very fine style. 13 wins. Which eclipses Mick Doohan's previous record of 11 wins in a single season. 
Driving the dominant, but not unbeatable Honda, the 21-year-old rider won the first ten races, 9 of which were from pole. Since joining FIM Motorcycle Racing in 2008, the rider has ammased 45 wins in GP Auto Racing.
---
#11 - Schumacher heads home
Because of the timing of the accident last year, Michael Schumacher never made a top moment list. But instead of focusing on the negative surrounding the accident that nearly claimed the life of seven times World Champion Michael Schumacher, we thought it was suitable to highlight his road home as the #11 top moment of 2014.
Schumacher spent months in hospitals and brain trauma wards assessing and treating the head unjury suffered late last year while skiiing with his family. But, the best news came this year when they sent him home, to continue his rehabiliation from the comfort of Geneva.
---
#10 - Haas F1 bids for F1 entry
Attempts to field a US based F1 team have had a hard time getting going in the past. Logistics, costs, track availability, travel...there are so many pricey variables that a team has to look at. But this didn't deter Gene Haas from announcing his plans to field a US based F1 team in 2016. Oh, and Bernie Ecclestone and the FIA approved it. 
As a fan of an North American attempt at competing, and winning in F1, we can only hope all goes well. 
---
#9 - The rookie bests the legend at Bathurst
Chaz Mostert and Paul Morris took home an unexpected win in the classic 1000km event at Bathurst. Leading all of a single lap, the last one, after starting dead last in the event, the pair bested Jamie Whincup, who found himself only a few corners short on fuel, after having communication problems in the final steps of the race. In terms of upsets, this one takes the cake.
---
#8 - Nissan announces LMP1 challenger for 2015
Audi, Toyota and Porsche will have yet another challenger in 2015. And a challenger it should be. While there has not been an official unveiling of their prototype as of yet, it is expected to come during this year's Superbowl.  With a great amount of technical data gained from its ZEOD Project on efficient ways to fuel the car, Nissan's Andy Palmer said they will be bringing another new approach to the ACO/FIA energy based P1 rules.
---
#7 - Hamilton vs. Rosberg
They grew up karting against one another, and now they are sharing the best seat in Formula One. 2014 saw a battle between team mates that will go down in history. Rosberg struck first at Australia, but then Lewis Hamilton showed his experience and began running down his team mate for much of the remainder of the season. Both drivers would faulter during the season, but the dominant car always found its way to the front of the pack.
---
#6 - Mr. Le Mans says goodbye
Tom Kristensen has finished on the podium of every single 24 Hours of Le Mans that he completed. If Kristensen is running at the finish of a 24 Hours of Le Mans, he likely has helped wheel your car to the top three. And that is why when Audi got ahold of him, they didn't let him go. 9 overall wins of the 24 Hours of Le Mans, including 6 straight. The legend announced he would he leaving the sport late in the season.
---
#5 - Marussia and Caterham give new meaning to money problems
Towards the end of the 2014 season, word was circulating that both Marussia and Caterham were in serious financial trouble. Caterham even resorted to finding other pay drivers to fill their seats when the money starting running dry. Marussia's assets are now reportedly in the posession of Gene Haas and his HaasF1 team, while Caterham is barely treading water.
---
#4 - NASCAR's new Chase works...too well
Since the advent of the Chase for the (then Nextel) Sprint Cup in 2004, the way everything is calculated has changed a few times. This year however, NASCAR made its most wild change yet turning a ten-race post season into a bracket style elimination type playoff. 
While many fans complained about how it would work, once time came to finally start the post season, fans started to change their tunes. AJ Allmendinger and Aric Almirola were the first shockers, making the chase in incredible clinch situations. But a few fist fights, swear words and a lot of torn up cars later they crowned a champion, in a style never seen in NASCAR before.
---
#3 - Ferrari in upheaval, loses Alonso and gains Vettel
Silly season is the time of year when drivers make changes to the teams they are competing for. And there is no other sport than F1 that makes it so silly. Especially this year. 
Big names change teams in F1 all the time. But taking one of the best F1 drivers of the past 15 years from the most recognizable name in the sport and taking on the Red Bull veteran Sebastian Vettel was news that shocked much of the racing world.
---
#2 - The shocking death of Kevin Ward Jr.
August 9 changed a lot of lives, and took the young life of Kevin Ward Jr. At a sprint car race in New York, NASCAR veteran Tony Stewart found himself racing the young Ward Jr. for position at Canadaigua Speedway. The two got very close and the younger driver hit the wall. What occured after that would shake the racing community. An on-track indicent after Ward Jr. got out of his car saw the driver get hit by the car of Stewart, killing the promising young driver. 
---
#1 - Tragedy in Suzuka
Calling these top moments is tough when lives are on the line. But 2014 saw one of worst accidents that sport has ever seen when the out of control car of Jules Bianchi made contact with a trackside tractor which was removing another car. A monsoon at the track made driving conditions towards the end of race that was moved ahead due to the weather absolutely horrendous. The driver suffered massive head injuries, and is still in hopsital fighting for his life today. 
Subscribe and access Motorsport.com with your ad-blocker.
From Formula 1 to MotoGP we report straight from the paddock because we love our sport, just like you. In order to keep delivering our expert journalism, our website uses advertising. Still, we want to give you the opportunity to enjoy an ad-free and tracker-free website and to continue using your adblocker.
Become a subscriber.
Disable your adblocker.