Your weekly dose of top 10 photos from around the world, shot by the award-winning Motorsport.com photographers and contributors.
Welcome to this week's top 10 photos chosen by our own photo editors. We hope you enjoy it as much as we did selecting these photos.
Express yourself and let us know what you think!
10. 2015 Indianapolis 500 Champion Juan Pablo Montoya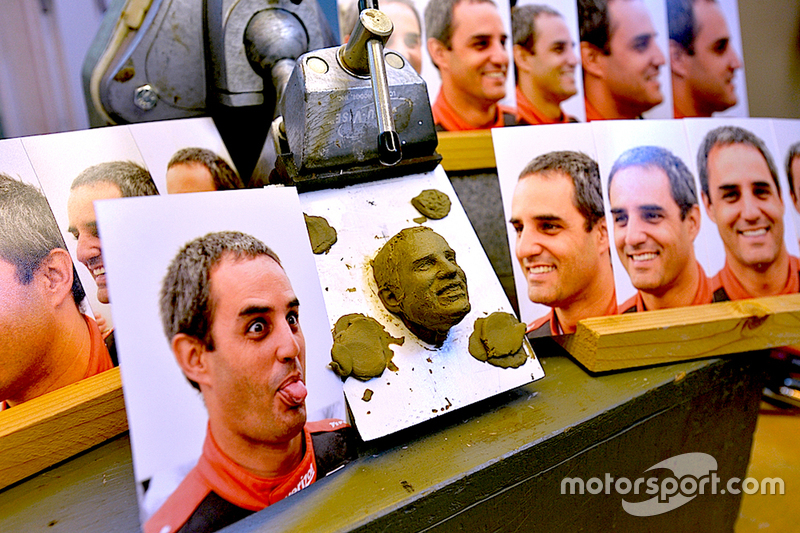 These are the reference photos used to create the face plate for JPM on the Borg Warner Trophy. A fun behind the scenes look at what it takes to make (or keep adding to) one of the most iconic trophies on earth.
9. Guillermo Ortelli, JP Racing Chevrolet
Something about the fans and flags in this image reminds us of racing in Europe (especially Le Mans) in the 70s and 80s. Some would argue current top-tier racing is a little stale/emotionless. For the Argentina-TC series, fans still have the passion (and access...)
8. #9 Bentley Team M-Sport Bentley Continental GT3: Guy Smith, Vincent Abril, Steven Kane
From above, headlights reflecting off the wet track surface. This is quality racing photography.
7. Nissan Skyline GT-R
The original beasts of the land of the rising sun. The Nissan Festival year-end celebration is a great event.
6. Alfa Romeo Giulia Stormtrooper edition
Since Star Wars is EVERYWHERE right now, we thought it would be fun to join in. A Stormtrooper Alfa? Sure, why not!
5. Daniel Ricciardo, Red Bull-Renault RB7 and Nick Percat
Not much contest here folks. But it makes for some nice visuals.
4. #150 Audi Sport Team WRT Audi R8 LMS: Enzo Ide, Christopher Haase, Christopher Mies
Sunsets are a sure-fire way to get our attention. Looks like the photographers covering the Sepang 12 Hours had miserably wet conditions...until the sun came out just in time for the sunset. Magic hour (more like 15 minutes).
3. Mercedes museum atmosphere
A lot of racing history here. This makes the list because that back row of Mercs is very dear to our hearts.
2. #10 Equipe Verschuur Renault RS01: Cesar Ramos, Filipe Barreiros, Jean-Pierre Lequeux
Guaranteed sense of vertigo when shooting this angle from the Yas Viceroy Hotel at the Yas Marina Circuit. Great results though.
1. Five racing series
We stopped counting how many cars are actually in this frame. This rivals our famous annual Le Mans group car shot. Impressive just by the sheer number of cars in one shot.