Get alerts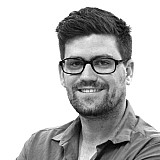 The Taupo circuit in New Zealand will now be known as the Bruce McLaren Motorsport Park in honour of the legendary grand prix driver and engineer.
The circuit announced the name change today, having formalised arrangements with McLaren's widow Patricia and daughter Amanda.
"While Bruce McLaren's career highlights were undoubtedly outside New Zealand, the TMP Board is delighted that Patricia and Amanda have given their recognition to the Taupo circuit, the only FIA Grade 2 track in New Zealand and an important part of the local racing scene" said TMP Chairman Richard Izard.
"Bruce having started his racing career in New Zealand before heading overseas in 1958 would surely approve of supporting in this way the local sport which formed the grass-roots of his stellar career.
"Recognition of Bruce's international impact in New Zealand has been a long time coming especially given that the McLaren name is now one of the world's leading brands, bigger than the All Blacks, bigger than the America's Cup."
Amanda McLaren added that the family was delighted to see the grand prix legend honoured in this way.
"This is just such a wonderful tribute to a late husband and father and we are so looking forward to seeing the plans the park has for the future" she said. "A motorsport recognition such as this in my father's home country has been a long time coming."