Get alerts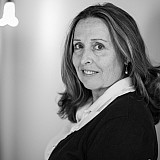 Play ball!
For O. Bruton Smith, hosting the Battle at Bristol between the University of Tennessee and Virginia Tech on Sept. 20 might not be his sole path to diversifying his entertainment portfolio to football and a broader sports platform.
The Chairman of Speedway Motorsport confirmed his interest in purchasing the Carolina Panthers during an interview at Texas Motor Speedway this past weekend.
"We were talking about this today," Smith told Motorsport.com. "Would I buy them? I've got some boys that want me to, and so we may — on a weak moment — we might would do that."
When the octogenarian uses the term "boys", he's referring to his sons. Marcus Smith, who was formerly president and general manager of Charlotte Motor Speedway, was also named CEO of SMI in February, one month before his father's 88th birthday. He currently oversees the eight track properties — Charlotte, Bristol, Texas, Sonoma, New Hampshire, Las Vegas, Kentucky and Atlanta. According to the SMI website, total revenues for 2015 were $496.5 million.
B. Scott Smith is CEO, president and director of Bruton's car empire — Sonic Automotive — a Fortune 500 company that recorded an annual total gross profit of $1.415 billion in 2015. Smith's son David, also works at Sonic as the vice chairman and director.
The current situation
Jerry Richardson, a former NFL player who founded the Panthers in 1993, has a different relationship with his sons. Although they were once part of the front office, Richardson booted his boys in 2009.
Richardson, who turns 80 in July, had heart replacement surgery in 2009. Three years ago, during a Charlotte City Council meeting, Richardson's succession plans for the Panthers were revealed. The franchise must be sold less than two years after his death. He also insisted the team would never move from the Carolinas.
Richardson currently holds a 48-percent stake in the team, with a group of 14 limited partners owning the balance.
Smith acknowledged that this isn't his first interest in the team. And despite the Panthers winning the NFC championship last year and advancing to their second Super Bowl berth in two decades, Smith doesn't believe the value has escalated exponentially.
"No, no, no," Smith said. "Not necessarily. You're dealing with a loser. They didn't win. Right? So you're buying a losing team. If they had won, it would have been different.
"Here's the thing, the guy that owns I think 48 percent, Jerry Richardson, you know that stadium (Bank of America Stadium), if you want to see a rendering of that stadium it's probably hanging somewhere there at the speedway there in Charlotte because I hired the company when we worked and designed that stadium. When I was doing that I was going to build it across the street from the speedway.
"Well, Jerry messed around there and with Hugh McColl's (former Chairman and CEO of BofA) help, he got the team. Well, I just backed away and let him go, and I gave him the blueprints on that stadium, and he built it like I would have done it. But he forgot. He has not gotten around yet to thanking me for giving them to him. I paid $50,000 to design that thing, working with this company up in Ohio. But Jerry, bless his heart, I guess maybe he didn't think or something, and he's never said, 'Thank you' or anything, so far. So we'll just have to wait and see."
For now, Smith is focused on his next endeavor — the Battle at Bristol. He's teaming up with Vols alum and winning Super Bowl quarterback Peyton Manning to promote the upcoming game — not that he needs to. Bristol has sold all 165,000 seats for the event and has a waiting list of at least 36,000. BMS has moved on to leasing suites, which will are selling for $26,000 each.
Would Smith consider bringing Manning in as a partner should he make a bid for the Panthers?
"I don't do partners," Smith said. "They're a problem."