Get alerts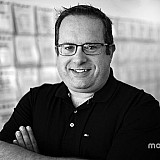 Bristol (Tenn.) Motor Speedway and its parent company, Speedway Motorsports Inc., have applied to operate historic Fairgrounds Speedway in Nashville, Tenn.
Fairgrounds Speedway is the second oldest continually operating track in the United States (behind the Milwaukee Mile) and hosted races in what is now called the Monster Energy NASCAR Cup Series from 1958 to 1984.
It has hosted nine races in what is now the Xfinity Series and five in NASCAR's Truck series, the last in 2000.
The track is a .596-mile banked oval and currently has grandstand seating for approximately 15,000.
Earlier this year, Nashville Mayor Megan Barry said it was time to allow contracts to operate the speedway to last longer than "year-to-year," which was expected to entice more applicants.
"We can confirm that Bristol Motor Speedway has submitted a proposal to manage the historic Fairgrounds Speedway and would be honored to serve as its promoter," Jerry Caldwell, BMS' executive vice president and general manager, said in a statement.
"Bruton Smith, (SMI's) executive chairman and Marcus Smith, (SMI's) chief executive officer, have a vision that the venue can again become a premier destination and they have a solid reputation of creating world-class facilities.
"If selected, the BMS team stands ready to work in collaboration with the city of Nashville to boost the fan experience, improve safety and produce iconic events at the Fairgrounds Speedway. We are confident that great success can be achieved for the race track while balancing the quality of life for its surrounding neighbors."
Currently, BMS/SMI are one of two applicants to operate races at Fairgrounds Speedway. The track's current operator, Tony Formosa, is the other.
The fairgrounds site has also been identified as a preferred location for constructing a professional soccer stadium for Major League Soccer. Bruton and Marcus Smith are also pursuing a MLS franchise for Charlotte, N.C.