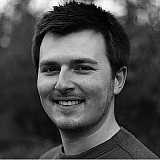 The Red Bull Junior Team has confirmed three new recruits for the 2016 season - Sergio Sette Camara, Luis Leeds and Niko Kari.
While the final composition of the energy drink giant's junior roster has not yet been finalised, it has announced that Sette Camara, Leeds and Kari will enjoy its backing next year.
Sette Camara is the most experienced of the trio, having competed in European Formula 3 this season with the Motopark squad, finishing 14th in the points and scoring two podiums.
"I am very proud to join Red Bull family and it is a great opportunity to be part of it, I am very grateful for it," said the 17-year-old.
"I am very confident for this coming season and really looking forward to start competing again. I am sure that, together with the team and working on the same direction as we are, we will get our objectives."
The Brazilian will continue with the same team next year for his second season in the category, where he will be joined by Finnish 16-year-old Kari - who won this year's SMP F4 title in dominant style.
Australian F4 racer Leeds, 15, meanwhile will graduate to the UK-based MSA Formula series, joining the Arden team.
This year, Red Bull backed Pierre Gasly (GP2), who has confirmed he will continue to receive Red Bull backing next year, Dean Stoneman (FR3.5) and karting graduate Callum Ilott (F3).
GP3 runner-up Luca Ghiotto has also been linked to the Red Bull Junior Team.