Get alerts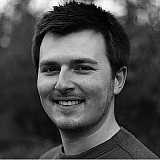 Two-time British Touring Car Champion Jason Plato has become the latest driver to be unveiled for November's Race of Champions at London's Olympic Stadium.
The 47-year-old will compete for Team England alongside an as yet unknown teammate, with David Coulthard - the defending Champion of Champions - competing under the Scottish flag.
It will mark Plato's third RoC appearance, following on from his showings in 2008 (also at Wembley) and in 2010 in the German city of Dusseldorf.
"I've always enjoyed my visits to the Race Of Champions and there's no greater incentive than to look at the drivers who assemble there every year," said Plato, who is currently vying for his third BTCC crown.
"They are the very best in the world and it's a privilege to race against them on the same track in identical cars.
"This has been another good year for me in the BTCC and of course I'll do everything to make sure I arrive at the Race Of Champions as a three-time champion.
"I will also look forward to finding out who will be racing with me for Team England. As the home nation I can't wait to hear the noise of the crowd and I hope we can do them proud."
Other drivers confirmed for the end-of-season event include current Formula 1 drivers Sebastian Vettel, Nico Hulkenberg, Felipe Massa and Daniel Ricciardo, Le Mans legend Tom Kristensen, double MotoGP champion Jorge Lorenzo, and the inaugural Formula E champion Nelson Piquet Jr.