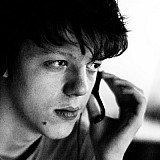 Felipe Massa and Nelson Piquet Jr will make up the Team Brazil line-up in the 2015 edition of the Race of Champions.
Massa, 34, has claimed two Formula 1 podiums for Williams this season and sits fourth in the drivers' standings.
Piquet, 30, is Formula E's inaugural champion and has re-signed for a second season in the series.
The duo have previously teamed up in the 2005 edition of the ROC, but were eliminated in the quarter-finals by the USA duo of Jeff Gordon and Travis Pastrana.
The 2015 event will take place on 20-21 November at London's Olympic Stadium.
"I'm delighted to be coming back to the Race of Champions for the first time in ten years," said Massa. "I'm overdue a return to meet up with many of the world's best racers from all the different championships."
"It's been a brilliant year for me and there is no better way of rounding it off than an appearance at the Race of Champions," added Piquet. "I already have plenty of happy memories of London from this year as it was the scene for the Formula E finale in June. I hope that will be a good omen for the Race Of Champions as well."
The duo are the ninth and tenth driver to be confirmed for the ROC 2015 lineup, which also includes the likes of Sebastian Vettel, Daniel Ricciardo and Jorge Lorenzo.
A Brazilian driver has never taken the ROC's Champion of Champions title, albeit Cristiano da Matta did win the 2003 Nations' Cup as part of the All-Star squad.