Get alerts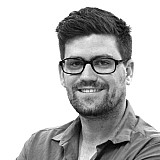 Mallala Motorsport Park in South Australia was lucky to escape an out-of-control bushfire with only minor damage.
The circuit came under threat from the fires yesterday, with staff evacuated as the front moved towards the facility's perimeter.
Luckily no serious damage was done, circuit managers confirming via the track's Facebook page that the majority of buildings were still intact, and owner Clem Smith's car collection had survived unscathed.
"Just to let everyone know Mallala Motorsport Park was very lucky today," read the social media post.
"The fire went across the back of the property and took out some outbuildings, toilets etc which we don't use. The track has been spared and Clem's prized car collection."
Unfortunately, others haven't been so lucky. The deadly fires have caused significant damage to Mallala and surrounding areas over the last 24 hours, wth around 85,000 hectares having been affected so far.
There have been two confirmed deaths, and at least 16 homes destroyed.