Get alerts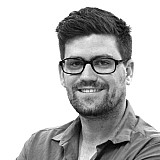 A development application has been lodged for a brand new motorsport facility on New South Wales' Central Coast.
A consortium planning on building the circuit near Bushells Ridge, between Gosford and Newcastle, has taken a step closer to making it a reality by lodging a development application with the Wyong Council.
Plans for CASAR Park (Community Automotive Sport and Recreation) include a 3.5-kilometre circuit, a driver training facility, and a karting track.
"It's taken us five years to get this far so it's exciting to get the application lodged with the council," co-founder and CEO Brad Wilson told the Central Coast Express Advocate.
"The construction process will be quite simple. It's literally a road and some sheds. The difficult part has been the planning and bringing it all together but it will be worthwhile.
"It will be as much a social enterprise for work experience opportunities as a racetrack. We all know it's hard to get jobs here on the Central Coast but it's even harder to get the experience."
"So many people are told they don't have the experience they need to get a job.
"We are looking at upskilling people to get the jobs for them. We're not just talking about automotive experience either.
"People will get experience­ in hospitality, as we will have a cafe on site, administration and marketing and, importantly, conservation and land management."