Get alerts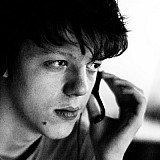 The Crawford-built Formula 4 chassis, which is to be used in SCCA's newly-established F4 United States series, has been certified by the FIA.
The chassis, which will race with a two-liter Honda engine, has passed the necessary crash test, with Crawford Composites, which is now starting deliveries to customer teams.
Derrick Walker, President of SCCA Pro Racing, said: "This is great news and another positive step forward for the SCCA F4 program.
"It's an exciting time to see the tremendous interest from teams gearing up to take delivery of the all-new Crawford Composites F4 car as we move toward our first race on May 27."
The inaugural season of the series will span five rounds of three races each, concluding in October at Homestead-Miami.