Subscribe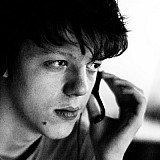 Germany's ADAC F4 series has admitted to receiving more than 50 entries for the upcoming 2016 season, with the organisers deciding to add qualifying races to the regulations.
The number of entries was capped at 42 for the inaugural season in 2015 and the series was forced to limit the amount of drivers who could actually qualify for the races on several occasions.
However, while there is set to be a lot more cars contesting the rounds in 2016, none will be missing out on a chance to race - with the championship introducing a qualifying race system to permit drivers to battle their way through into the main event.
"We remained optimistic about 2016 after the huge success enjoyed by the ADAC Formula 4 in its debut year. So far, though, the high demand has exceeded all our expectations," said ADAC's Hermann Tomczyk.
"After carefully considering all the facts, we decided not to reject any driver's entry and give all young talents a sporting chance of a start in the ADAC Formula 4."
Just like in 2015, the qualifying sessions will be run in two groups, with the quickest drivers booking a spot in the three main races of the weekend.
Those missing the cut-off will battle for the remaining places in a 20-minute last-chance qualifying race.