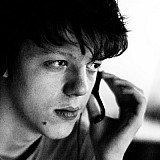 The FIA has announced it will be looking for potential organisers of an FIA Formula 4 World Final event, the idea of which was approved by WMSC.
The pitch for the event, which in concept would feature leading drivers from national F4 championships competing together, was discussed during the World Motor Sport Council meeting in Geneva - and gained support.
As such, the FIA has stated it will "launch a call for expressions of interest from potential promoters/organisers" for the FIA Formula 4 World Final.
The concept is reminiscent of the Formula BMW World Final, which featured the leading drivers from various FBMW championships and ran between 2005 and 2008, with Alexander Rossi taking the title in the last edition.
The FIA Formula 4 family of championships currently encompasses 12 categories - five in Europe (the Italian series, the British MSA series, the German ADAC series, the Nothern European SMP-run series and the Spanish series), four in Asia (championships in Japan, China and UAE, as well as a South East Asia series), two in the Americas (the USA series and the Mexican NACAM series) and an Australian championship.
Intermediate series between F4 and F3
The FIA has also confirmed that the WMSC acknowledged need for "an intermediate-level single-seater championship" between national F4 series and European F3, in order to mitigate the "large step" between the categories.
This is in line with the statement released with by the head of FIA's Single-Seater Commission Stefano Domenicali last month, him having called for the "setting up of F3 championships on a regional basis".
The new regional series could serve to fill the void left by the German, British and Italian F3 categories, which were shut down in 2012-2014 during European F3's expansion.